15 Jul 2023
Foundation permit issued for new Aldi store The Six Corners store will stand at 3930 N. Kilpatrick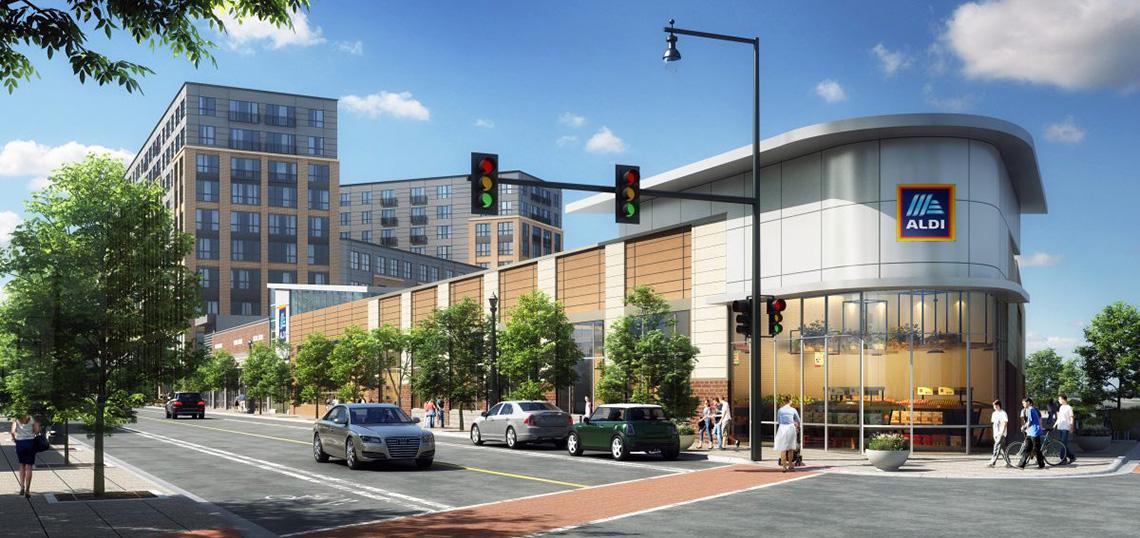 A piling permit has been issued for a long-planned new Aldi store near Six Corners. Located at 3930 N. Kilpatrick, the new store will occupy the triangular site at the intersection of N. Milwaukee Ave and N. Kilpatrick Ave.
Originally planned as part of Ryan Companies' development which also includes the 10-story senior living building dubbed The Clarendale, the new Aldi store is being led by the Illinois division of the company after the property was transferred to them from the Ryan Companies.
With APD Engineering & Architecture, PLLC in charge of the design, the new Aldi will be a 21,000-square foot freestanding building dedicated to the store and occupying the vacant lot. The facade will feature a rounded corner at the south end with the building clad in brick veneer, fiber cement paneling, and metal paneling.
A surface parking lot to the north of the store will have 67 parking stalls.
G.A. Johnson & Son will be serving as the general contractor for the project, which is set to open sometime in early 2024.
Find out more at URBANIZE