31 Aug 2023
Foundation permit issued for Bronzeville Advanced Outpatient Care Center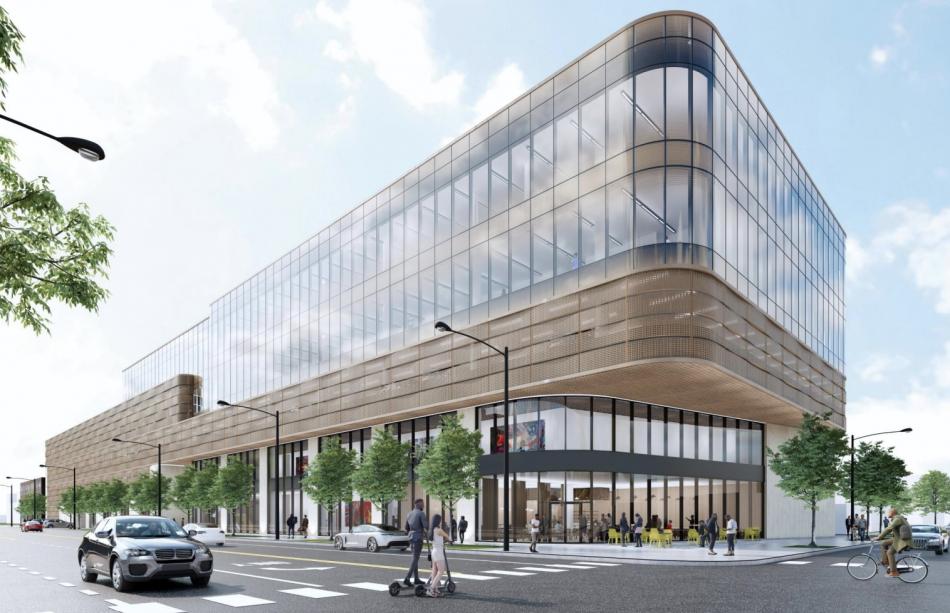 A foundation permit has been issued for the Bronzeville Advanced Outpatient Care Center at 4822 S. Cottage Grove. Planned by Northwestern Medicine, the development will occupy a currently vacant parcel that sits at the southwestern corner of W. 48th St and S. Cottage Grove Ave.
With Lamar Johnson Collaborative and Brook Architecture leading the design, the new building will stand five floors, encompassing 120,000 square feet of medical, retail, and community space. 237 parking spaces will be provided.
The building's massing incorporates a two-part design made up of the open-air screened parking and the building's medical office space. Clad in a bronze, perforated metal screen, the parking occupies the southern half of the building as well as the full third floor. The lower two floors will be setback from the corner to offer relief on the sidewalk and create a plaza in front of the ground floor retail space. 7,500 square feet of community space will overlook the plaza from the second floor.
Find out more at URBANIZE