06 Jan 2022
Former Futures Trading Floor to Become a Substation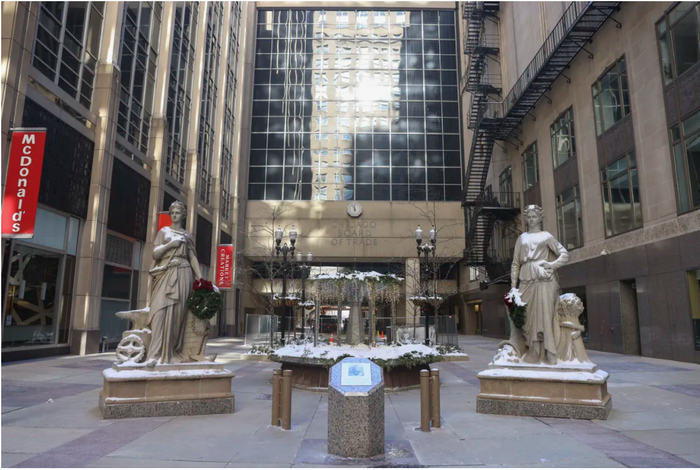 The sale of a onetime epicenter of the Chicago Board of Trade to ComEd underscores how times have changed in technology and investing.
In a property deal that marks a literal power transfer, an old hub for futures trading in Chicago will become a ComEd substation.
The utility has purchased the building at 333 S. La Salle St., formerly the largest trading floor of the Chicago Board of Trade. The site has been little used for years because the old open-outcry pits — where brokers and speculators did business via hand signals — have been replaced by electronic markets.
ComEd bought the 300,000-square-foot building for $39.5 million, closing the deal in November, according to Cook County deed records. The seller was CME Group, owner of the Chicago futures markets, including the old Board of Trade.
ComEd spokesman John Schoen said the investment will enable the utility to meet increasing demands for electricity in downtown Chicago. The renovated building, five stories tall, will accommodate "a new substation and potential corporate administrative office space," he said. "All construction work will take place in the interior of the building. The facade will remain essentially as is."
Read more on Chicago Sun Times.
Chicago Build is the leading construction show for Chicago and the Midwest region. Gain access to 9 specialized summits, 250+ exhibitors, 300+ speakers and connect with 15,000+ registered visitors.