01 Oct 2021
First building at Lincoln Yards Lands Construction Financing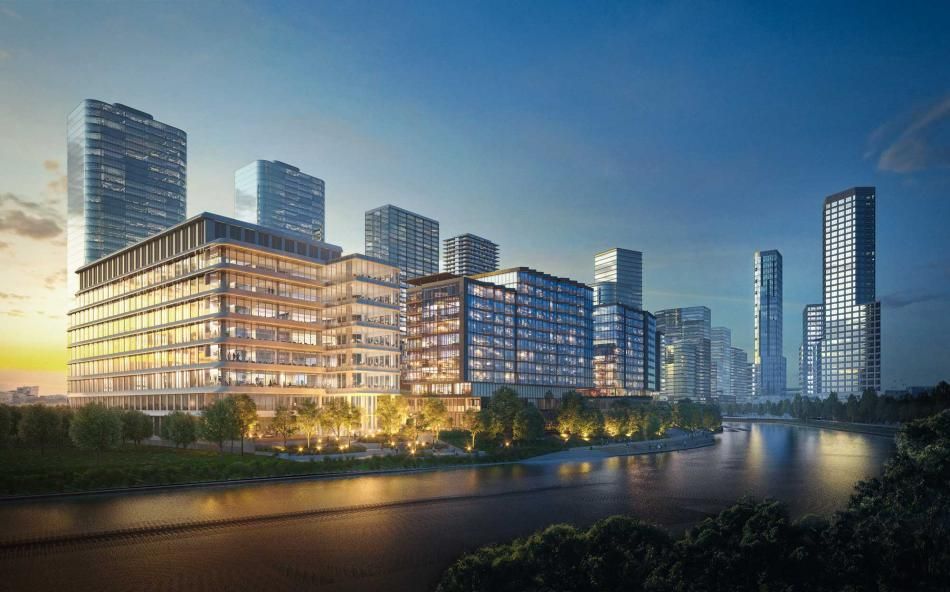 An official groundbreaking at 1229 W. Concord Place is scheduled for October. This will be the first new building of the 55-acre Lincoln Yards megaproject along the north branch of the Chicago River.
Dubbed "ALLY at 1229 W. Concord Place," the eight-story building will provide 280,000 square feet of Class A medical research labs, creative office space, tenant amenities, and underground parking for 55 cars. Developer Sterling Bay with partners Harrison Street and J.P. Morgan Asset Management have announced that they've secured a $125 million construction loan for the project from bank OZK. Pre-development construction work at the riverfront parcel is underway, and an official groundbreaking ceremony for the Gensler-designed building will take place sometime in October, according to Sterling Bay.
Phase one of Lincoln Yards also includes an extension of the Concord Place roadway and an improved river wall and landscaped riverwalk along the north branch. The project is expected to take around 2 years to complete, with Power Construction as the general contractor.
"Chicago is an emerging market for biotechnology, supported by world-class academic institutions and a reputation for advanced medical research, but the city's current inventory of superior lab space prevents the industry from reaching its highest potential here," said Andy Gloor, CEO of Sterling Bay, in a statement.
"ALLY at 1229 W. Concord Place—and the forthcoming innovation district at Lincoln Yards—will meet the needs of today's most exciting and rapidly expanding life sciences companies, create a new home for scientific research in Chicago, and help the city continue to build its reputation as a major player in this critically important sector," Gloor added.
Read more on Urbanize Chicago.
Chicago Build is the leading construction show for Chicago and the Midwest region. Gain access to 9 specialized summits, 200+ exhibitors, 200+ speakers and connect with 15,000+ registered visitors.