30 Jul 2023
Fifth City Commons Breaks Ground At 3155 West 5th Avenue In West Side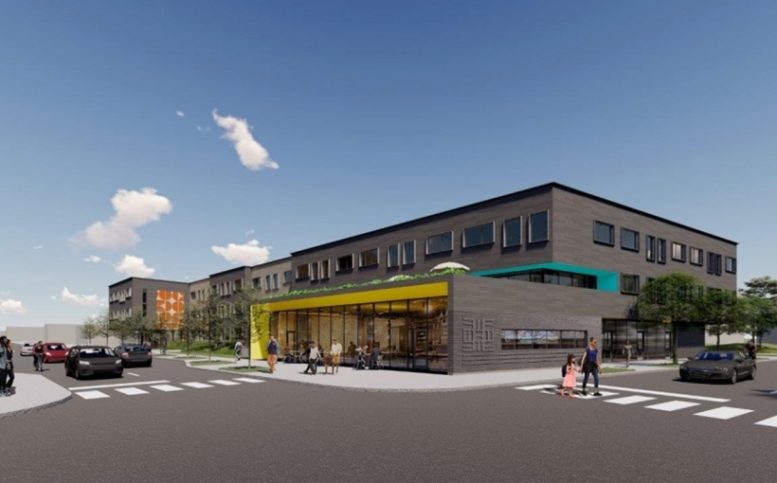 A groundbreaking ceremony occurred this past week in East Garfield Park with the commencement of the Fifth City Commons affordable housing project. This redevelopment targets an underutilized plot, nestled in the city's West Side at 3155 West 5th Avenue. Realized by Preservation of Affordable Housing Inc (POAH), the new construction will consist of a three-story edifice providing 43 for-rent apartments and 4,300 square feet of ground-floor retail space.
The 43 units span one-, two-, and three-bedroom options, and the pricing model for these apartments will be staggered to cater to residents earning 30, 60, and 80 percent of the median area income. These residents will have access to various amenity offerings such as an outdoor terrace, a fitness center, a shared lounge area.
The design architects Perkins & Will and Nia Architects, with the latter acting as the architect of record. Renderings depict gray cladding with pronounced windows outlined by dark metal accents Also in the designs are painted areas around the entryways, as well as designated parts of the facade for murals and other artwork.
Find out more at CHICAGO YIMBY