25 Sep 2023
Facade Work Begins For 1114 W Carroll Avenue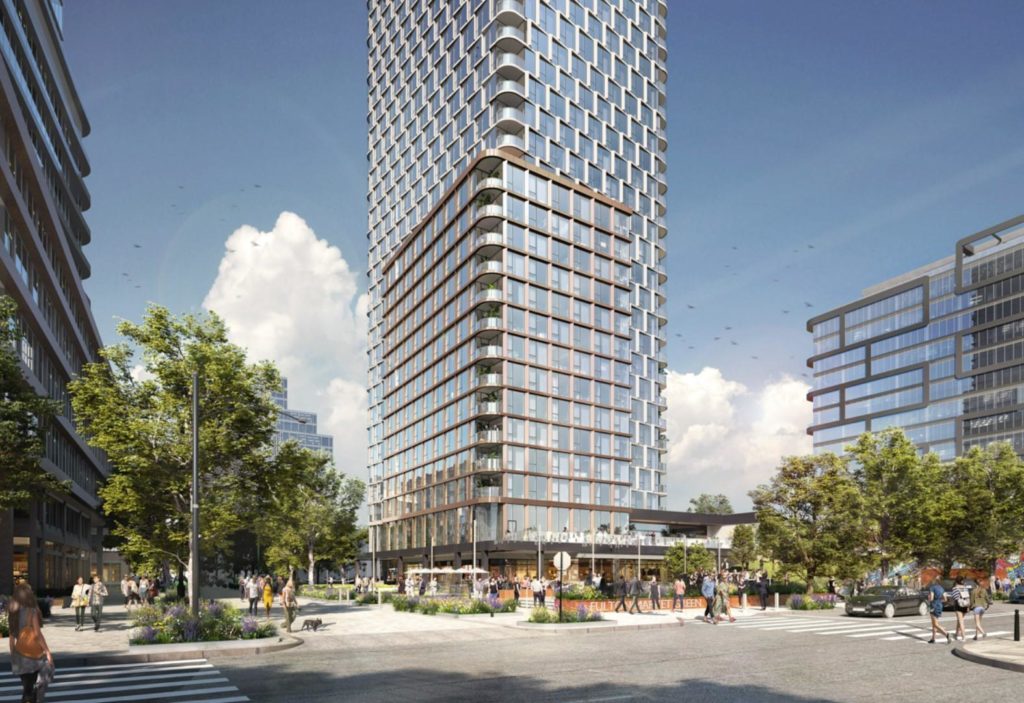 Glass and metal installation has begun at 1114 West Carroll Avenue, a 34-story mixed-use high rise in Fulton Market. Led by Trammell Crow Company, the building will include 368 residential units and ground-floor retail spaces. Amenities include a pool, fitness center, rooftop terrace, and deck, along with parking for 95 vehicles and 185 bicycles.
The site is under active construction as part of the first phase of a two-part project. An approved office building at 315 North May Street, which has already undergone site demolition, is expected to begin construction later this year.
The 379-foot design is by ESG Architecture & Design and features a glass facade accented by a white metal grid. Recessed balconies also contribute to the building's design. The structure has multiple setbacks, and there are plans for a 35,000-square-foot sloping park and plaza to the east of the building's base.
Find out more at CHICAGO YIMBY