23 Nov 2021
Eisenhower Expressway widening, CTA Red Line extension among transportation projects likely to get funding from new federal infrastructure plan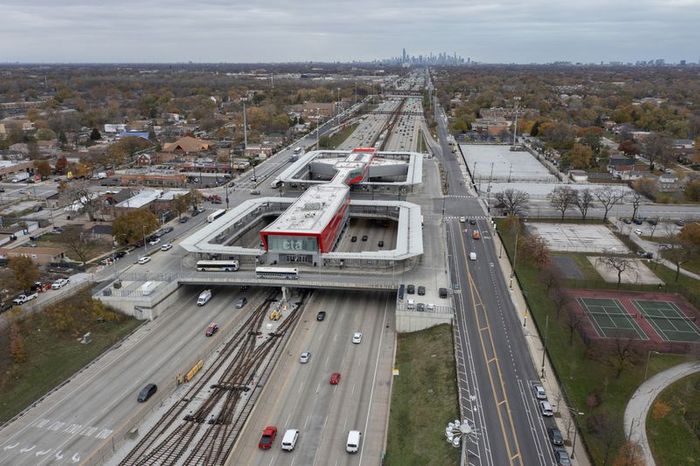 Huge transportation projects planned in Illinois for years could finally be built, and innovations only dreamed of may now be considered, officials say, thanks to the new federal infrastructure program.
Drivers stuck on the Eisenhower Expressway and CTA Red Line riders looking to travel south of the 95th Street terminus, in particular, hope to find solutions to their problems in the $1.2 trillion in funding.
With at least $17 billion expected for Illinois, Metra train riders should see improved reliability, there should be more electric buses and vehicle chargers, travelers with disabilities should find better access, and bike riders and walkers should travel on more protected paths.
"This is a major boost for highways and transit alike," said Joseph Schwieterman, a professor at DePaul University's School for Public Service. "Our transit operators can once again think big. Expanding the system is a real possibility."
Find out more on Chicago Tribune
Chicago Build is the leading construction show for Chicago and the Midwest region. Gain access to 9 specialized summits, 250+ exhibitors, 300+ speakers and connect with 15,000+ registered visitors.