08 Jul 2019
Early funding for Chicago to Cleveland hyperloop passes U.S. House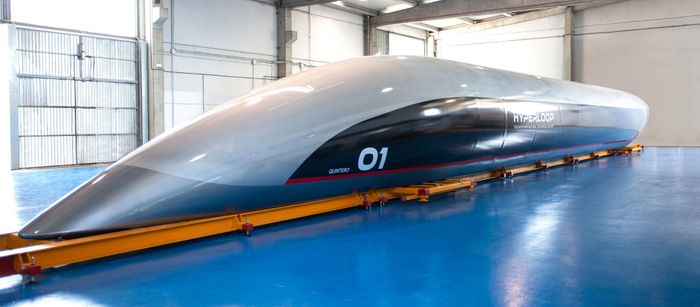 The futuristic 700-MPH mass transit system takes a small step closer to reality
The idea of zipping from the Loop to O'Hare in 12 minutes though Elon Musk's subterranean tunnel is all but dead in the water. But Cleveland-Chicago in under a half-an-hour through high-speed tubes? That futuristic plan is very much alive.
The Great Lakes Hyperloop System took another step towards reality last week as the U.S House of Representatives earmarked $5 million for the U.S. Department of Transportation in order to develop safety and environmental standards for hyperloop projects and to identify regulatory gaps. The bill now moves on to the U.S. Senate.
If approved, the bill would open up the Great Lakes Hyperloop System for future federal funding. The Northeast Ohio Areawide Coordinating Agency and California-based Hyperloop Transportation Technologies (HyperloopTT) are currently in the midst of a $1.2 million feasibility study, expected to be completed this fall.
HyperloopTT's experimental transportation system calls for the construction of a closed steel pipeline between Chicago and Cleveland. Up to 164,000 passengers a day would silently travel in pressurized capsules through the tubes via electromagnetic propulsion and hover on a frictionless magnetic cushion at "airplane speeds" (over 700 MPH). At that rate, the 310-mile commute between the two Midwestern cities would clock in at 28 minutes.
Read more at Curbed Chicago