26 Jun 2023
Developer presents Morgan/Kinzie development to the community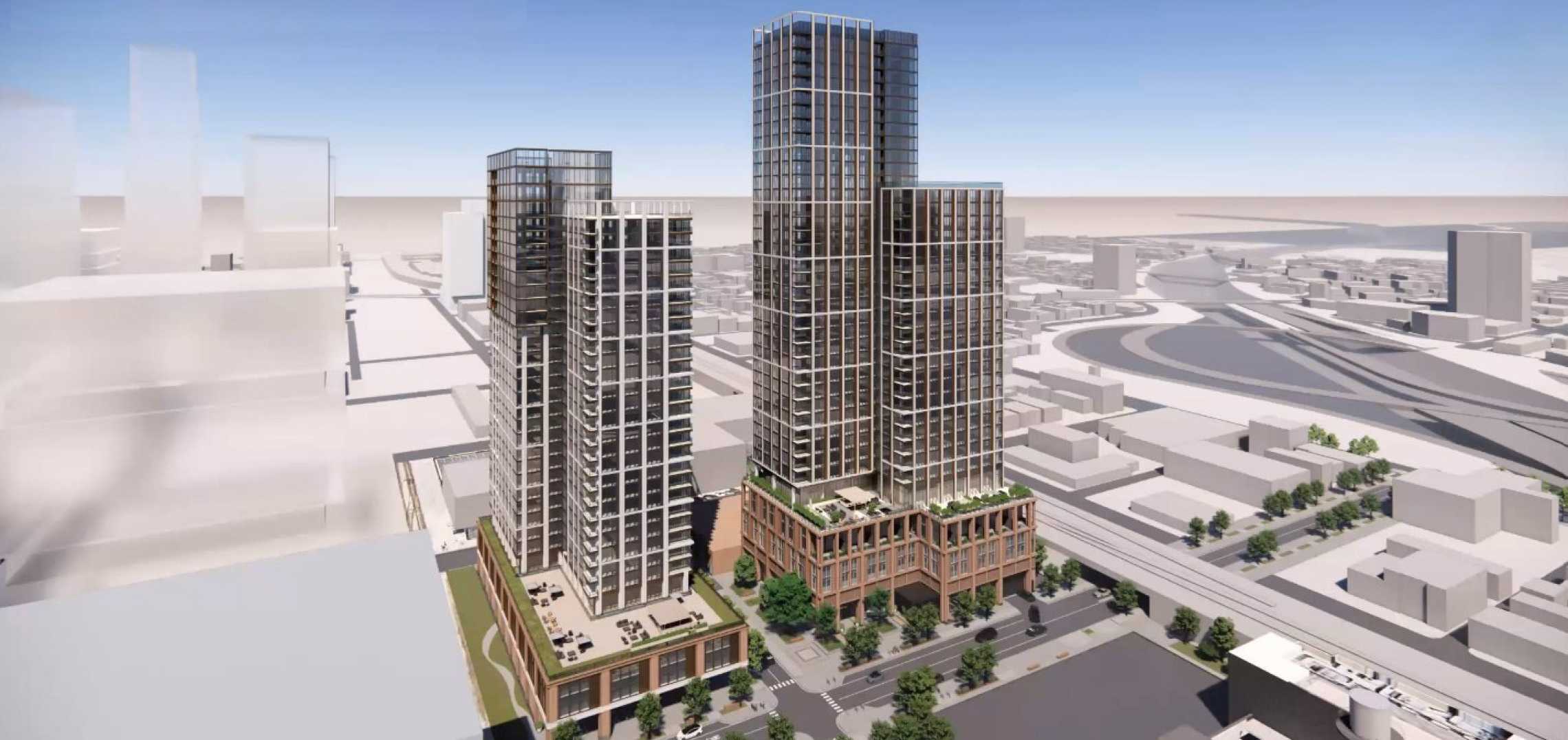 VISTA Property Group recently presented their proposal for three towers at the intersection of W. Kinzie St and N. Morgan St to the local community. Addressed at 370 N. Morgan, 400 N. Morgan, and 401 N. Morgan, the sites include the Fox Deluxe building, a few small masonry buildings, and two parking lots. The project will retain the Morgan Manufacturing building and the character building at 413 N. Carpenter.
With Gensler in charge of the design, the three sites will become home to three mixed-use towers at differing scales. 370 N. Morgan, located along the Metra tracks, will be a 34-story tower rising 399 feet, up from an original 360 feet tall. It will deliver 492 units, down from the original 529, while providing 10,000 square feet of retail space on the ground floor and 142 parking spaces within the podium.
Also, part of the first phase, 400 N. Morgan will rise at the northwest corner of W. Kinzie St and N. Morgan St, reaching a height of 450 feet across 41 stories. The building's unit count has held steady at 478 and will provide 4,800 square feet of retail instead of 7,000. The podium will include 123 parking spaces.
Find out more at Urbanize