17 Jul 2023
Details Revealed For Mixed-Use Development Near Lincoln Yards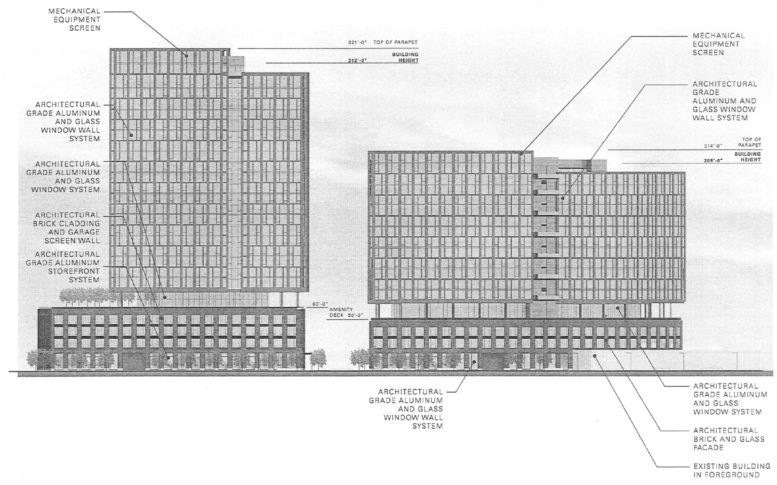 Initial details have been revealed for a mixed-use development at 1840 N Marcey Street in Lincoln Park. Located just west of N Clybourn Avenue and across the river from Lincoln Yards, the proposal will replace a one-story commercial building adding on to the recently announced 2033 N Kingsbury Avenue. Similar to that project, this one is also being developed by Sterling Bay with local firm SCB working on its design.
With the future of Lincoln Yards currently being unclear due to funding and demand, Sterling Bay recently stated it will reevaluate and pivot towards residential and life sciences. While the site for this proposal isn't within the megadevelopment, its proximity will ideally help attract demand for the larger project. Thus this week Sterling Bay applied for the rezoning of the roughly 94,000-square-foot nearly block-long site with a curved southern edge.
The site will be split into two sub areas each containing a building, the tallest of the two sitting on the northern end of the property and rising 27 stories tall and 321 feet in height. This includes a four-story podium containing three retail spaces of varying sizes that create an active street front on all sides. The podium will be capped by an outdoor green space for the residents of the 315 units above; elevations show potential for a small rooftop deck.
Find out more at CHICAGO YIMBY