04 Sep 2023
DePaul University plans basketball practice facility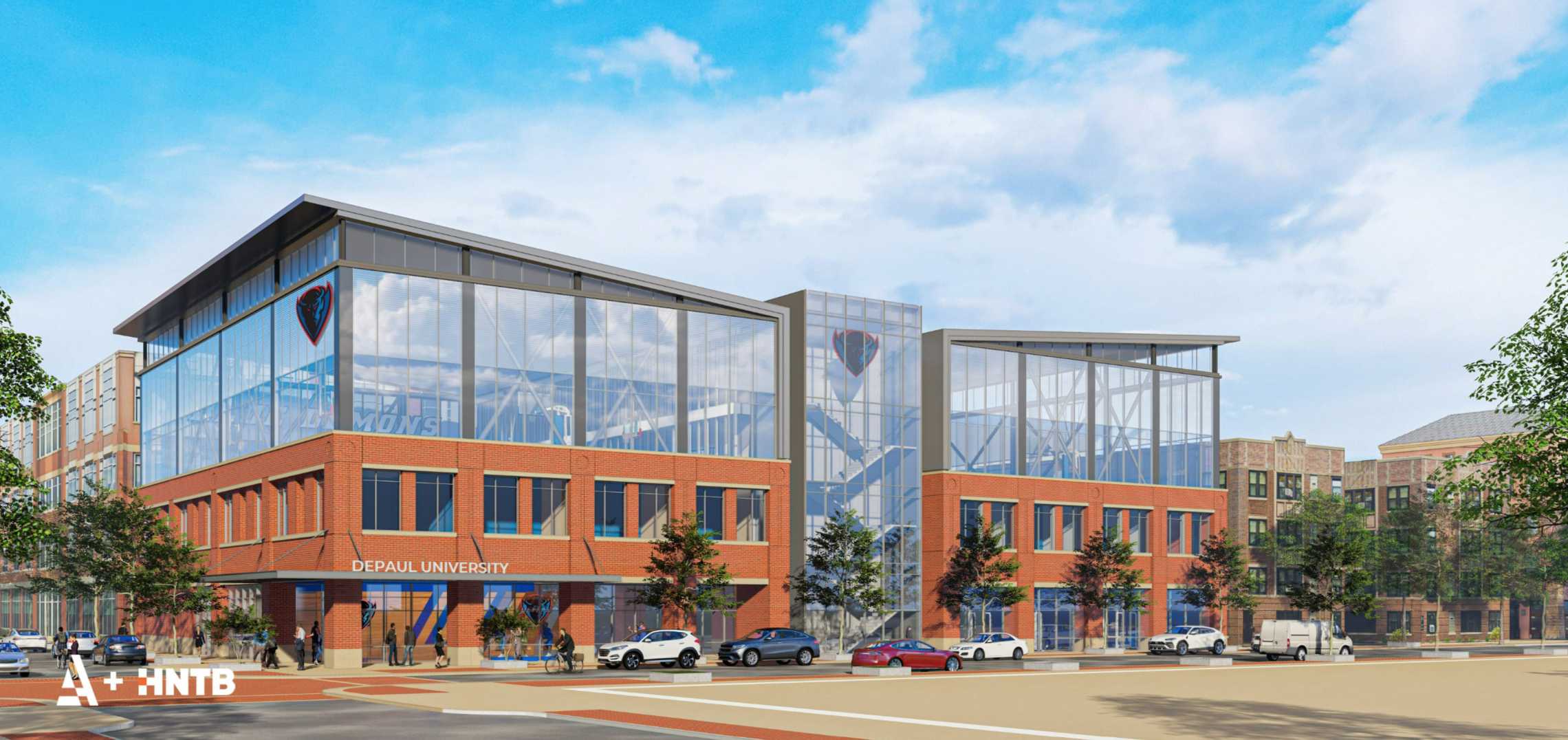 DePaul University has announced plans to renovate the Sullivan Athletic Center and McGrath-Phillips Arena as well as to build a new practice facility for the school's basketball teams. Planned for the northwest corner of W. Belden Ave and N. Sheffield Ave, the new facility will rise across the street from the current Sullivan Athletic Center and will replace a recently acquired, university-owned apartment complex in addition to four other smaller buildings in this area, including the current Athletics Annex and other housing-managed properties.
Designed by HNTB and Antunovich Associates, the new facility will feature a brick façade that mirrors the aesthetic of the Lincoln Park neighborhood, with a pitched roof that pays homage to DePaul's former Lincoln Park arena, Alumni Hall. Floor-to-ceiling glass around the basketball gyms will offer views of the surrounding neighborhood and wider city context.
While the addition of Wintrust Arena increased their visibility, ability to recruit, and footprint in Chicago, DePaul is continuing to take steps towards being able to provide each of the 15 sports programs with the facilities they need to be competitive in the BIG EAST Conference. DePaul men's and women's basketball will move their training, practices, and operations across the street from the Sullivan Athletics Center to allow for more dedicated spaces to support the programs.
Find out more at URBANIZE