17 Jun 2022
CRG, Shapack Partners and Bridgford Food Corporation complete deal at in Chicago's Fulton Market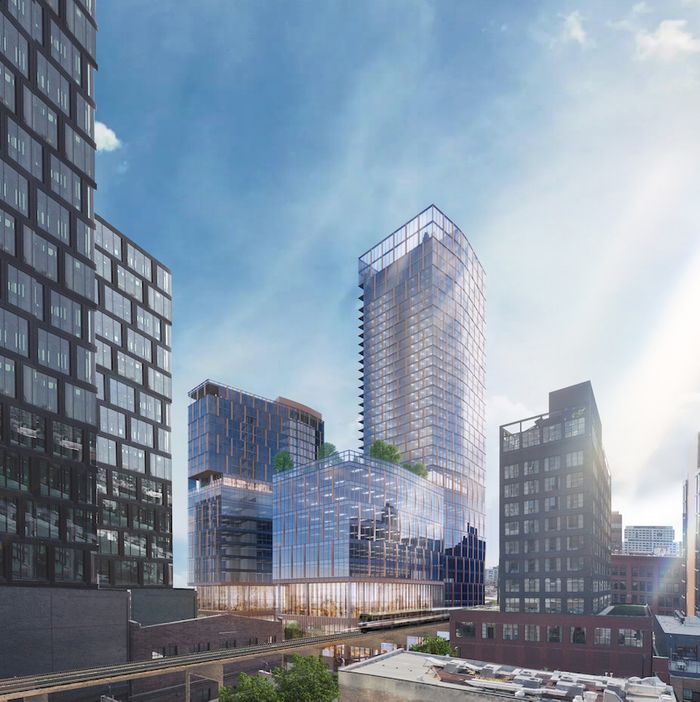 A joint venture led by CRG, the national real estate development and investment arm of Clayco, and Shapack Partners, the Fulton Market-based real estate development company that acquires, repositions, develops and invests in properties throughout Chicago, announced the land acquisition of the former 156,000-square-foot Bridgford Food Corporation Chicago food processing facility located at 170 N. Green Street.
The CRG and Shapack Partners joint venture previously announced its plans to reposition the one-and-a-half acre site into a modern high-rise development. The successful land acquisition marks the completion of another critical project milestone enabling CRG and Shapack Partners to realize their vision of transforming the site into a modern mixed-use destination in the coveted Fulton Market neighborhood of Chicago. The fully entitled development is planned to include 250 apartments, 350,000 square feet of Class-A office, 150 boutique hotel rooms and 40,000 square feet of retail.
CRG's parent company, Clayco is the builder on the project and its subsidiary Lamar Johnson Collaborative is serving as the architect. Paige O'Neil and Annie Kwasigroch of Shapack Partners are overseeing the leasing of the retail and office space. The disposition team for Bridgford Foods Corporation was led by Keely Polczynski at CBRE who assisted throughout the transaction.
CRG, Clayco, and Shapack Partners worked with community stakeholders, Alderman Walter Burnett and the Chicago Department of Planning and Development, and are committed to delivering a dynamic new project to Fulton Market that will benefit the neighborhood for decades to come. CRG anticipates construction could begin as early as the fall of this year. Read the full story on RE Journals
Chicago Build is the leading construction show for Chicago and the Midwest region. Gain access to 9 specialized summits, 250+ exhibitors, 300+ speakers and connect with 20,000+ registered visitors.