15 Nov 2021
Core And Superstructure Ascend At 354 N Union Avenue In Fulton River District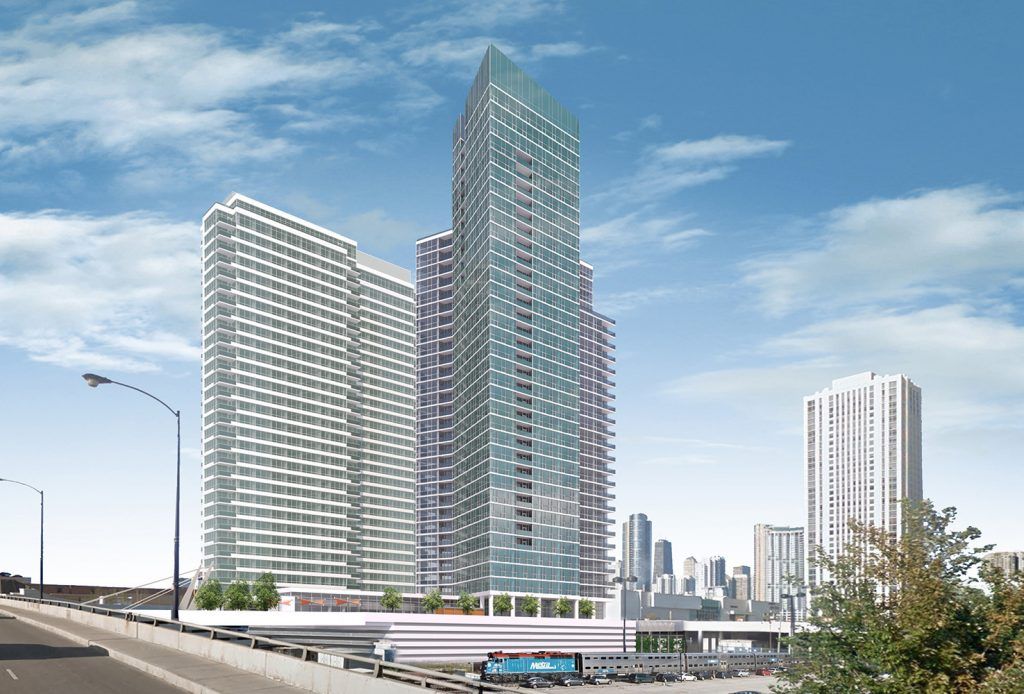 Both core and structural work continue to rise at 354 N Union Avenue in Fulton River District, where Onni Development Group has planned a 33-story residential tower. This 410-foot-tall edifice will yield 373 total rental units, with offerings ranging from 400-square-foot studios up to 1,600-square-foot three-bedroom units.
The nearly 400,000-square-foot tower will form to its unique site, bound by the elevated Halsted Street to the west, K2 Apartments to the north, Union Avenue and the elevated Jewel Osco parking lot to the east, and the railway to the south. Residents will be able to access the tower via a vehicular viaduct on the west side, or a pedestrian bridge connecting to Jewel Osco on the east side. While these two bridges will connect to the third level, the main entrance will be located at the first level along Union.
Amenity-wise, the tower will feature a pool deck and various indoor spaces on the third floor. There will also be a small dog park nestled under the viaduct, which will be open to the public during daytime hours.
Read more on Chicago Yimby.
Chicago Build is the leading construction show for Chicago and the Midwest region. Gain access to 9 specialized summits, 200+ exhibitors, 200+ speakers and connect with 15,000+ registered visitors.