11 Aug 2023
Committee on Design reviews 2033 N. Kingsbury The 25-story tower would rise next to Lincoln Yards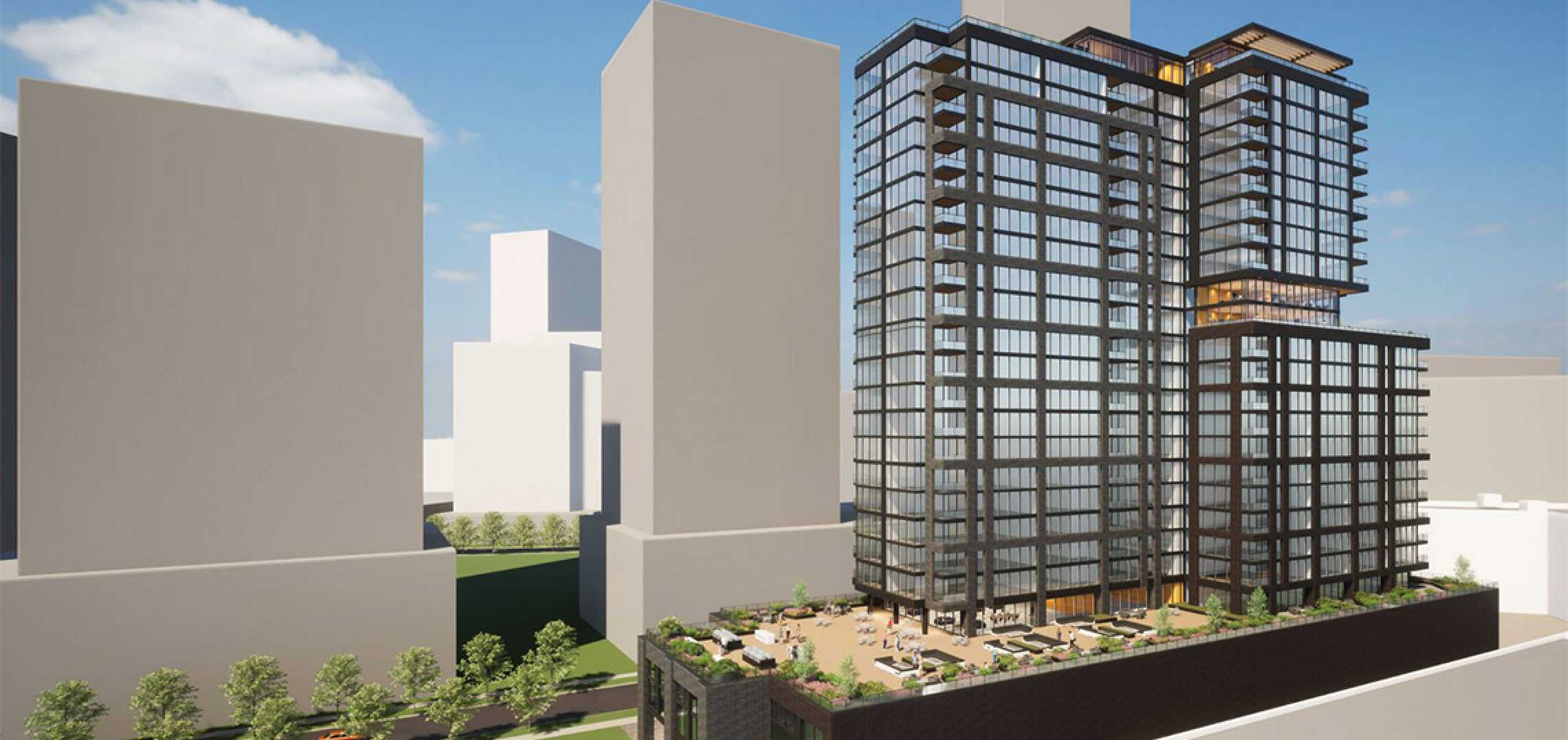 The Committee on Design has reviewed Sterling Bay's proposal for a mixed-use tower at 2033 N. Kingsbury. Originally announced in September 2022, the project site is directly across the street from Lincoln Yards North. With a combination of low-rise retail buildings and parking lots surrounding the site, the tower will be a middle ground between the new high-density towers of Lincoln Yards and the low-rise neighbors along N. Clybourn Ave.
Designed by Pappageorge Haymes Partners, the development was originally conceived as a 15-story residential tower that would stand 167 feet tall. In response to feedback, the tower was condensed and received a height increase, resulting in a 25-story, 275-foot-tall scheme. The project would have 359 residential units, 8,600 square feet of retail, 200 parking spaces, and 359 bike parking. Outdoors, the revised scheme increased the planned open space from 13,000 square feet to 22,000 square feet.
The new design has increased the amount of air space around the tower and was pulled back to allow for a visual connection to the Lincoln Yards parkland from the Clybourn corridor. The massing steps back as it rises and offsets in plan to break up the scale of the building. At the base, the podium stands three stories tall to accommodate the planned 200 parking spaces on two floors. The facade has been designed with a residential character, using a gridded facade made up of brick and glass with aluminum slab edge covers.
Find out more at URBANIZE