24 Jul 2023
Cladding Installation Progresses For 4600 N Marine Drive In Uptown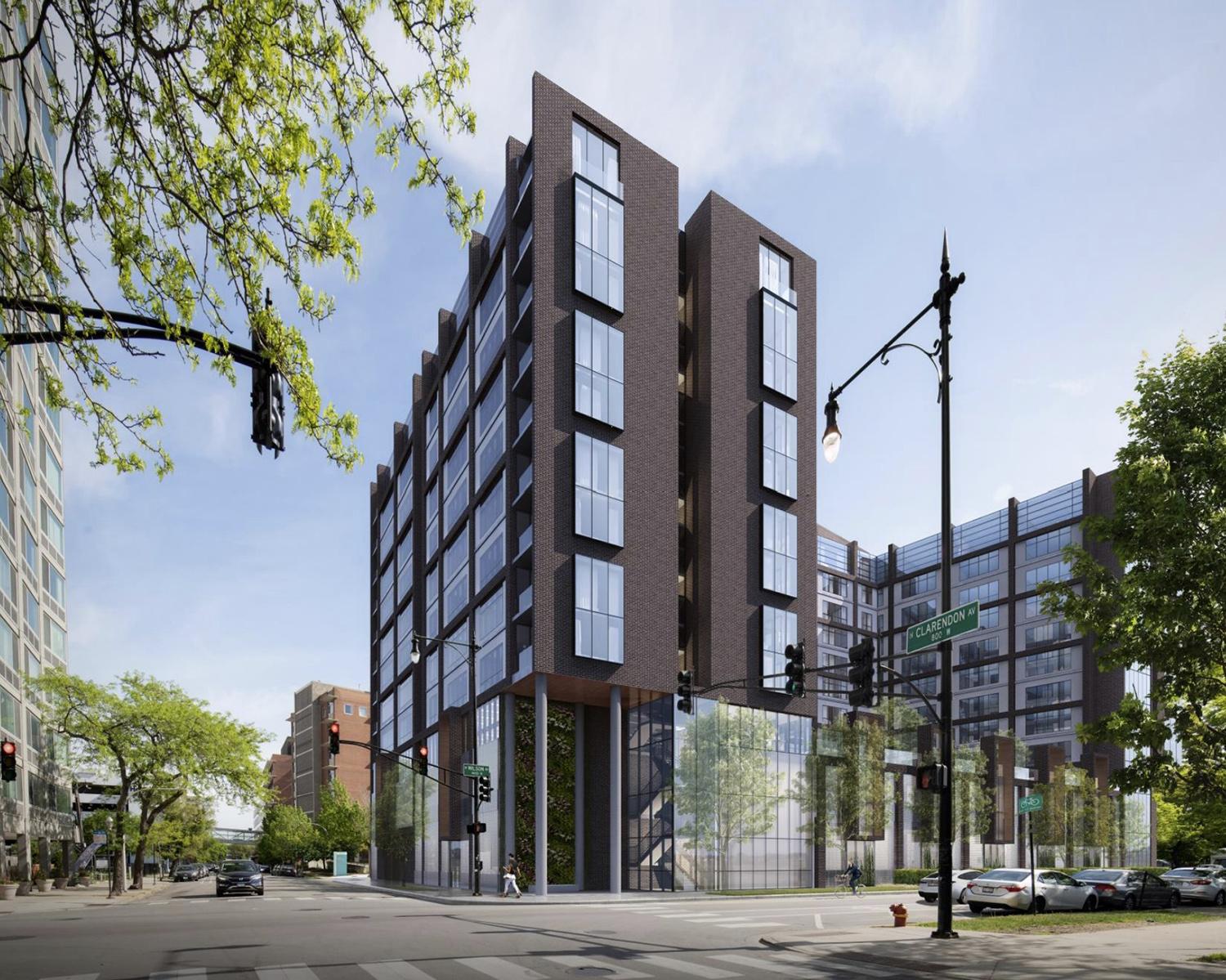 Facade progress for the 12-story 4600 N Marine Drive in Uptown is rapidly advancing, with Lincoln Property Company developing the edifice and Valerio Dewalt Train behind its design. The project, which commenced in early 2022, transforms an underutilized parking lot near Weiss Memorial Hospital into a 159-foot apartment building with 314 units.
Floor plan layouts will comprise studios, one-bedroom, and two-bedroom apartments, which select options including private balconies. The development comprises eight affordable housing units and a $3.1 million commitment to Sarah's Circle, a local nonprofit aiding homeless women.
Resident amenities include a large lobby area, a dog care room with outdoor access, a fitness center, a yoga studio, and a multi-level outdoor deck on the third and fourth floors. The building's exterior blends glass curtainwall panels, dark gray brick, white metal panels, and metal paneling. The structure's U-shaped massing surrounds the central amenity deck, with its two parallel wings, each lined with buttress-like extensions.
Find out more at Chicago YIMBY