City Council approves NOMA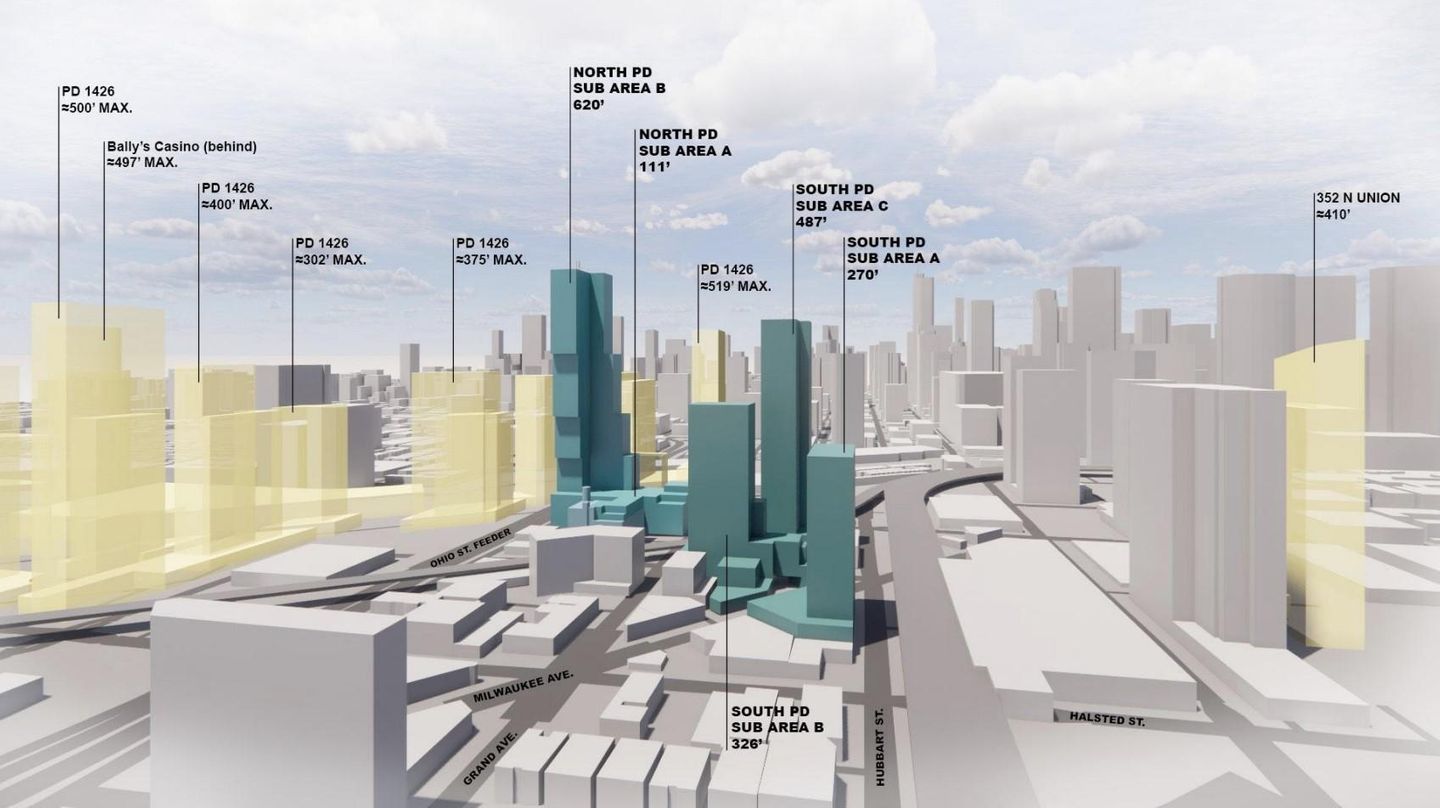 The Chicago City Council has approved NOMA, a multi-phased development planned for a collection of sites all generally bound by N. Desplaines St, W. Hubbard St., N. Halsted St, and W. Ohio St. Originally revealed by Urbanize back in June, the multi-tower development surrounding the former Salvation Army building is being developed by Shapack Partners, with Alec and Jennifer Litowitz as capital partners.
Rising 111 feet, the 30,000 square foot addition will be setback 10 feet from the front facade on its first floor and another 10 feet on the second floor. Providing 141 hotel rooms, the addition will also allow for a new amenity deck for hotel guests. On the ground floor, a restaurant space has been added that will include space inside a one-story building on the north side that is from the 1960s. The iconic water tower on top of the building will be retained as part of the project.
Read more at Urbanize Chicago