13 Aug 2023
City Council Approves Mixed Use Development At 3262 N Clark Street In Lakeview East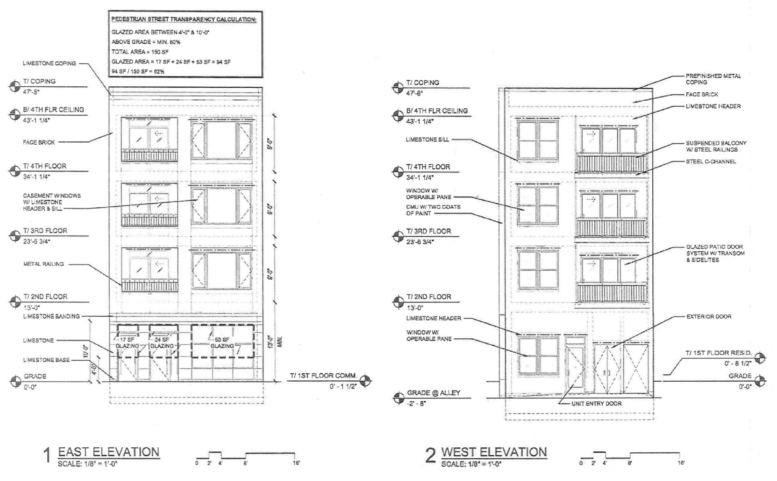 The Chicago City Council has approved the mixed-use development at 3262 N Clark Street in Lakeview East. Located just south of the intersection with W School Street and the recently completed Panorama development, the building will replace an existing three-story structure on the site. Developer Gold Lion Ventures is working with local firm SPACE Architects + Planners who we have seen on a variety of projects recently.
The 3,785-square-foot lot currently holds a unique red brick building with ornate bay windows clad in a patinated metal panel. Although not much is known about it, it was most recently sold in 1983 for only $120,000. Now it will be demolished to make way for a new four-story slender structure rising 48 feet in height and clad in a masonry facade, with a limestone-covered ground floor around a large storefront window.
The window will be for a 965-square-foot commercial space that will occupy the majority of the ground floor, with a small entrance on the side for the residences above. The rest of the lower level will contain a single unit as well as a small bike parking area connected to two-vehicle parking spaces in the rear off of the alley. Overall there will be seven residential units made up of one one-bedroom and six two-bedroom layouts, all of which will include access to a small outdoor space.
Find out more at CHICAGO YIMBY