10 Jul 2023
City Council Approves Affordable Housing Development At 1800 S Michigan And 1801 S Wabash In South Loop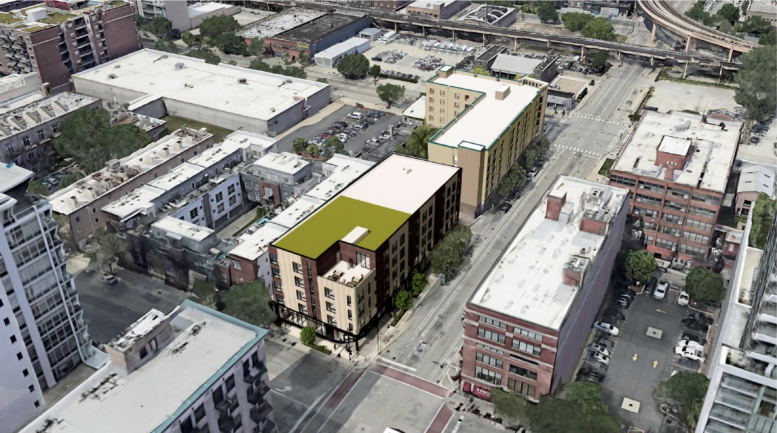 South Loop is poised for another step in its southward density push following City Council approval of a new two-building affordable residential development.
This project, led by Mercy Housing, involves renovating an existing structure at 1801 S Wabash Avenue to house 100 affordable units, while building a five-story, 63-foot tower with 50 affordable units at the former parking lot of 1800 S Michigan Avenue.
The existing structure at 1801 S Wabash will be retrofitted to house entirely studios across its 100 residences. Various outdoor features, such as a playground and bike parking, are planned for the courtyard area.
Designed by Nia Architects, the neighboring construction will be outfitted with a tri-color brick finish and aluminum metal accents. Inside, the 50 unit layouts will be made up of 39 one-bedrooms and 11 two-bedrooms. Amenities will include a fitness center, yoga studio, laundry services, and a computer room on the ground floor, as well as rooftop deck and lounge room on the top floor.
Find out more at CHICAGO YIMBY