08 May 2019
City breaks ground on new Damen Green Line station, opening date slips to 2021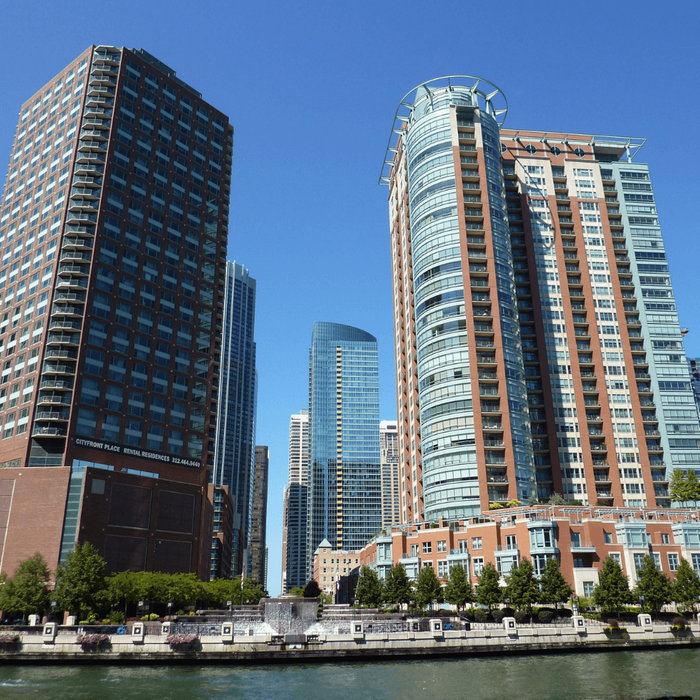 On Friday, Chicago officially broke ground on new Green Line station at the intersection of Lake Street and Damen Avenue on the city's Near West Side. Designed by architecture firm Perkins + Will, the facility will fill a more than a one-mile gap in service between the existing Green Line stops at California and Ashland.
In addition to serving local businesses and providing area residents improved access to work and school, the station will give crowds attending events at the nearby United Center a new and much-needed mass transit option.
The ADA-accessible project was designed to be open and intuitive to use with a grand staircase and escalator easily visible through its transparent facade. Inside, noted local artist Folayemi Wilson will design a new mural for the space and a glass bridge supported by bright green trusses will connect inbound and outbound platforms.
Announced in early 2017, the Damen was expected to be complete in 2020. That date has now slipped to 2021, according to a statement from the city. Last spring, crews broke ground on the nearby Lake Street reconstruction project between Damen to Ashland avenues. These improvements included new street lighting, traffic signals, and landscaping as well as raising the clearance beneath the tracks for trucks serving the Kinzie Industrial Corridor.
Source: Curbed Chicago
---
Chicago Build is the leading construction show for Chicago and the Midwest. Gain access to 8 specialized summits, 200+ exhibitors, 200+ speakers and connect with 10,000+ registered visitors.
---