07 May 2019
Chicagoland roundup: City launches new site, Oak Brook development OK'd, MRED moves and more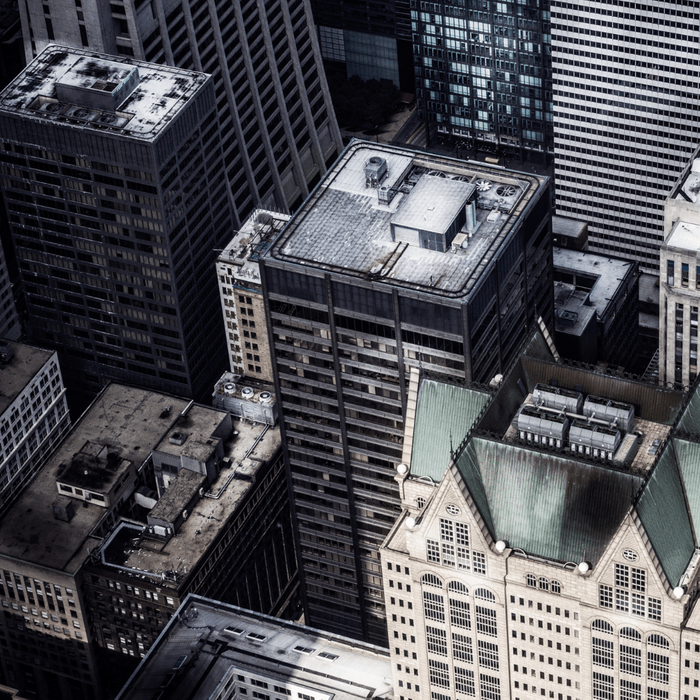 Chicago launches online map for street closures, construction projects
Construction season is upon us, and the Chicago Department of Transportation has launched ChiStreetWork just in time for it. Developers hope the web portal will make it easier to track active construction and road repair projects, special event permits and other information that could impact city streets. The new website's interactive map also allows users to review permits for water, sewer, gas and electrical projects throughout the city.
"Our goal is to make ChiStreetWork the go-to site for city residents to find out what kind of construction work and special events are happening on their streets and in their neighborhoods," CDOT Commissioner Rebekah Scheinfeld said in a press release announcing the launch.
Visitors can search by ward, street, intersection or neighborhood and get information about the past month's projects and those planned for the year ahead.
Real estate pros might use the site to inform homeowners of what's going on in their neighborhoods or avoid parking tickets when out on appointments. Or they might even find it useful as a way to promote listings as less like to have potholes; the site also makes available information about which streets have been paved within the last five years.
Oak Brook approves $500 million mixed-use development
The Chicago Tribune reported this week that the Oak Brook Village Board has approved the $500 million Oak Brook Commons project. The 17.5-acre mega-project includes 104 condominiums, 250 rental apartments, a 252-room hotel, offices and retail. The project by global real estate investment firm Hines also will offer a 100-yard-long and 25-yard-wide green space.
Hines' senior managing director Greg Van Schaack said rental tenants will have to make $100,000 a year to qualify for the apartments. He told The Tribune they will likely eventually be converted to condominiums. The office space will be the first of that type built in the village since 2000.
Brave new world of listing services
Midwest Real Estate Data is partnering with artificial-intelligence company Restb.ai to bring new technology to brokers using its MLS. The new technology promises to instantly pull details of the listing from photos and add them to the listing description as pictures are uploaded.
The company noted in a press release that the technology "has the ability to detect and report room types such as kitchen, bathroom and office; and features such as the presence of natural light, hardwood floors, stainless steel appliances, and kitchen islands." Those are just a few of the common attributes that will be listed through use of the technology, according to MRED.
"We brought in this technology because it will save time and reduce hassle, which is exactly what artificial intelligence should do," said Chris Haran, MRED chief technology officer. "We're only scratching the surface of AI's capacity to improve the MLS experience and we're aggressively pursuing more enhancements like this that make life easier for real estate professionals."
The MLS also announced this week that it has rolled out new functionalities that include the creation of team-specific user IDs, methods for team leaders to manage members and detailed reporting on team production. They plan to begin pushing out team-related data improvements to third-party platforms soon. Chicago Agent magazine reported on this development in its Real Data issue on April 1.
Currently, MRED estimates that there are nearly 1,800 team members registered in their system. This represents some 800 teams, which have accounted for around 31,000 transaction sides and more than $10 billion in volume during the last 12 months.
Study shows affordable housing requirements stifling development
A new report published by Cushman & Wakefield and the Home Builders Association of Greater Chicago shows that the city's affordable housing pilot project is giving some developers second thoughts.
The Real Deal Chicago reported this week that the study shows that plans for more than 3,000 new residences – 300 of which are affordable units – have been stalled in areas of the city where affordable housing requirements were strengthened in 2017. The so-called pilot zones on the city's Near West and Northwest Sides have apparently torpedoed at least 11 projects, according to the study, none of which were identified by the study's authors. That loss would cost the city a projected $635 million in property tax revenue over the next three decades.
The zones in question require new projects that need zoning variances to make 20 percent of the units affordable. That is double the requirement of 10 percent for developments in the rest of the city.
Illinois Realtors names deputy CEO, Neaves successor
Illinois Realtors has named Jeffrey T. Baker deputy CEO of the association, positioning him to oversee the trade group in 2021. He has served as the organization's associate general counsel and in other roles at Illinois Realtors since 2014.
Ed Neaves, president-elect of Illinois Realtors and chair of the association's search committee, said Baker, an Auburn native, was selected through a national search. "His legal, management and extensive political experience together with his knowledge of Springfield and Illinois, as well as the association's culture, were paramount factors in his selection," Neaves said.
Baker is now on track to succeed current CEO Gary L. Clayton, a 30-year veteran in the position. Upon taking the CEO position in 2021, Baker will become the 103-year-old organization's fourth full-time leader.
Source: ChicagoAgent News
---
Chicago Build is the leading construction show for Chicago and the Midwest. Gain access to 8 specialized summits, 200+ exhibitors, 200+ speakers and connect with 10,000+ registered visitors.