04 Jul 2023
Chicago YIMBY Tours Foundry At Wendelin Park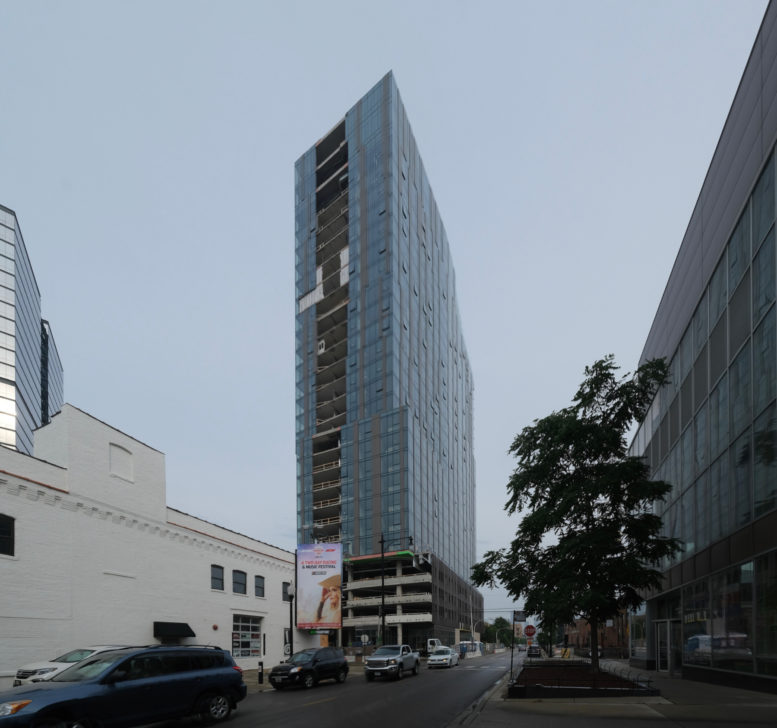 This past week, Chicago YIMBY toured Foundry at Wendelin Park, a 27-story mixed-use tower at 1475 North Kingsbury Street in Near North Side. Undertaken by Structured Development alongside White Oak Realty Partners, the project encompasses a set of three buildings positioned around the newly opened Wendelin Park, also the namesake of the masterplan (formerly "The Shops at Big Deahl").
Upon completion, Foundry will comprise 327 market-rate rental units. Select residences will include private terraces and balconies. Within the podium will be ground-floor retail. Currently, no tenants have been announced. The podium will also house parking for 142 vehicles.
The community spaces and amenities are centered around a terraced outdoor deck that will connect the 26th and 27th floors. Within this space, various features include a rooftop pool, terrace-like seating areas, and a hot tub. Attached to this outdoor component will be additional indoor amenities such as a fitness center, a business center, and a lounge.
Find out more at YIMBY