Apr 17, 2019
Chicago City Hall Green Roof- a 20 year retrospective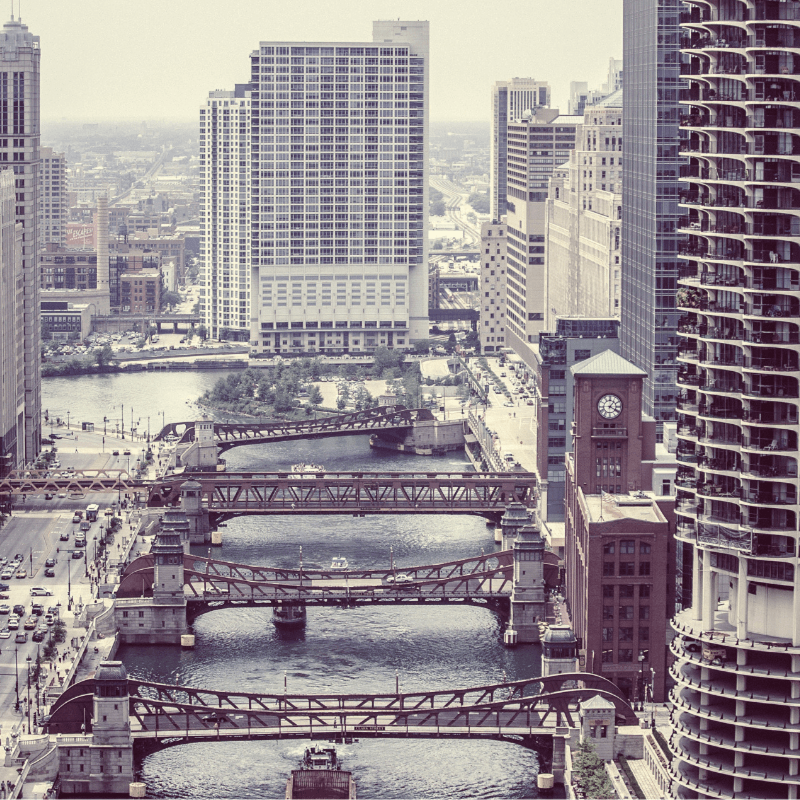 Chicago's City Hall rooftop garden is arguably one of the more recognized green roof applications on the continent. It helped shepherd in a new era of urban greening and resiliency efforts in Chicago and other major metropolitan areas. It remains an icon of living architecture in a continually evolving, expanding practice. Since its design and implementation nearly 20 years ago, Chicago City Hall continues to offer a dramatic, relevant image of the opportunities and challenges associated with the use of living architecture technologies.
As we reflect on the City Hall green roof, we should ask ourselves what lessons can apply to realizing the vast potential for living surfaces to provide multiple functions and values in more livable and resilient towns and cities?
Former Mayor Richard M. Daley sincerely believed that in order to remain a viable, internationally competitive city, Chicago needed to embrace green practices in a profound way. On a trip to Europe in the late 1990's, he was inspired by German cities where green roofs and other green infrastructure systems were already commonly used. Following his visit to Germany, he authorized staff to explore a green roof demonstration project in Chicago.
Between 1999-2001, the City of Chicago simultaneously put a green roof on City Hall, their most visible structure, and also priorized the development and implementation of a suite of policies and incentives to promote green roofs and other green practices. The $2.5M installation was a complete reconstruction of the 108-year-old City Hall building's roof, including significant structural repairs, changes to the drainage, waterproofing and irrigation systems, adding green roof components such as four to eight inch lightweight engineered growing media over the drainage system, and 150 species of sedums/succulents, perennial forbs and grasses, trees, shrubs, and climbing vines.
Source: Living Architecture Monitor
---
Chicago Build is the leading construction show for Chicago and the Midwest. Gain access to 12 specialized summits, 200+ exhibitors, 200+ speakers and connect with 10,000+ registered visitors.