27 Jul 2021
Chicago City Council approves of new development in South Shore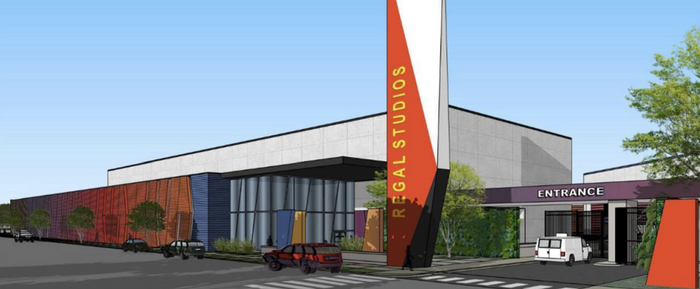 The approved development by Regal Mile Ventures LLC at 7700 S Stony Island in South Shore will include several film studios, staging space, office space and 95 parking spaces. The triangular site, formerly the home of a Kmart was designed by Bauer Latoza Studio and will contain an internal outdoor yard as well as 40 feet of interior space for filming. The facade will take on a vibrant design, inspired by street art and film strips. It will also meet sustainability requirements by installing solar panels on the roof, installing EV charging stations and by sponsoring bikeshare.
Find out more on Chicago Yimby
Chicago Build is the leading construction show for Chicago and the Midwest region. Gain access to 9 specialized summits, 200+ exhibitors, 200+ speakers and connect with 15,000+ registered visitors.