11 Jul 2019
Chicago bungalow gets a new look after design competition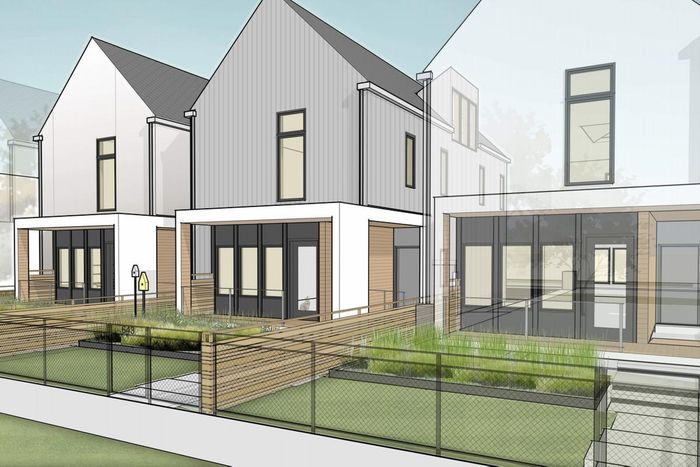 The iconic Chicago bungalow, which was once a starter home for many Chicagoans, is getting a new look. More than a hundred architects across the world submitted projects for a competition to design and build a new innovative and affordable two-flat.
The three finalists were all Chicago-based designers: Joel Huffman of Vertu Architecture & Design, Greg Tamborino of Perkins+Will, and a husband-and-wife team Georgi Todorov of Pappageorge Haymes and Petya Patrova of Pierre-Yves Rochon. The Disruptive Design competition was launched by the Chicago Housing Policy Task Force.
Tamborino's Adaptable House won the top prize—he'll get $20,000 and Related Midwest will build his project on a vacant lot located at 643-645 North Lawndale in Humboldt Park and 4341 South Vincennes in Bronzeville by 2020. The Adaptable House design is a modern take on a worker's cottage that has the flexibility to meet the needs of the homeowner throughout their lives.
The submissions were required to address affordability and offer space for a range of homeowners including young professionals who work from home or people raising families. In part, the contest was created because many first-time buyers cannot afford new homes on the market. Affordable housing is shrinking in Chicago, and it's a problem nationwide too.
After Tamborino was chosen as a finalist, he spent six weeks tweaking his idea with feedback from the city and presented his home to residents of the Humboldt Park and Bronzeville.
"The house is 'disruptive' because it reimagines the usual starter-home model," said one of the jurors Amy Mayer of Related Midwest in a statement. "When you're young you can own the one-bedroom on the first floor, renting out the second unit. As you get older and have kids, you can move upstairs to the two-bedroom; and, as you age, you can live on the accessible first-floor again."

Read more at Curbed Chicago