26 Oct 2021
Chicago Build Expo is back!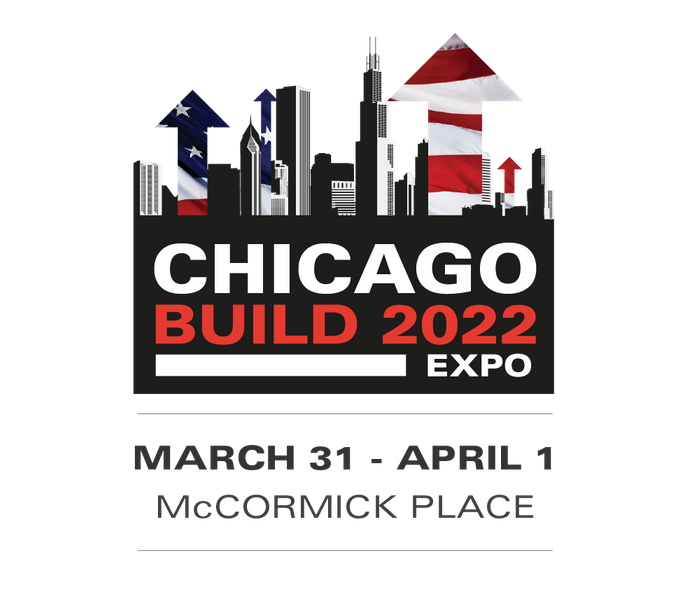 Chicago Build Expo is set to return to McCormick Place next spring! The leading free-to-attend construction and design show for the Midwest will be back on March 31 & April 1 in 2022 and will be bigger than ever, with even more cutting-edge panel discussion, workshops, exhibitors and networking opportunities.
Chicago Build covers all aspects of the built environment industry in Chicago and the Midwest, from architecture and design, to construction, sustainability, and real estate. The event will host 15,000+ registered attendees across 2 days and features: 200+ expert speakers across multiple specialized conference summits, 250+ exhibitors showcasing their latest products and services, multiple AIA CES approved workshops and exclusive networking events.
There's something for everyone on the agenda with leading AEC professionals partaking in multiple panel discussions across our different conference stages: Architecture, BIM, Future of Construction, Sustainability and Real Estate. There will be senior-level representatives from all aspects of the AEC industry, who are keen to share the latest developments and innovation in their fields. Exclusive networking events include Women in Construction and Diversity in Construction where you can hear from the inspiration people that are transforming attitudes towards the AEC industry.
Each of the conference stages brings its own take on different topical issues. At the Future of Construction Stage you can hear about the latest developments and innovations in Midwest construction. The BIM Stage focuses on the world of digital construction with panel discussions between leaders in the field, while the Sustainability Stage features the latest progress in sustainable design. As a break from all the business, you can expect a range of exciting entertainment including networking drinks, competitions and live music.
Chicago Build Expo is free to attend and is the perfect opportunity to connect, meet potential clients and learn new skills. Register free tickets for your team today at www.chicagobuildexpo.com.
Chicago Build is the leading construction show for Chicago and the Midwest region. Gain access to 9 specialized summits, 250+ exhibitors, 250+ speakers and connect with 15,000+ registered visitors.