30 Sep 2021
Caisson Permit Issued For 21-Story Tower At 166 N Aberdeen Street In Fulton Market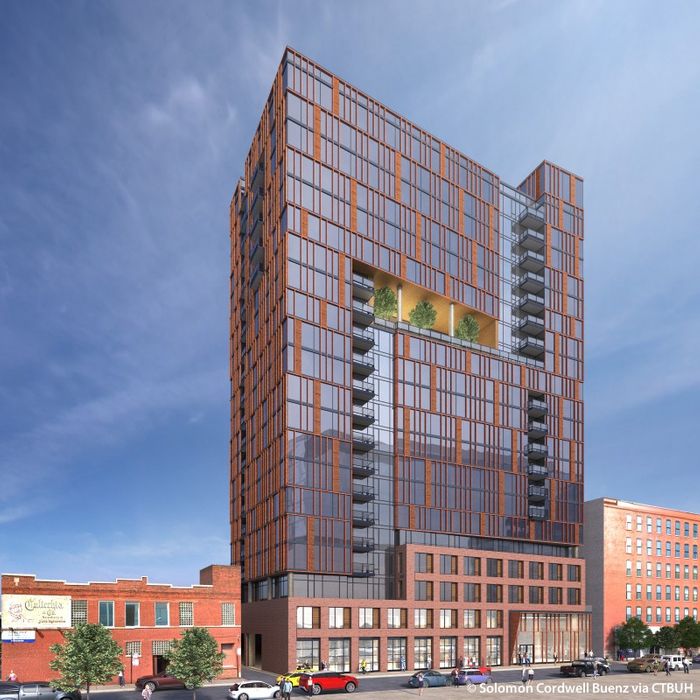 MCZ Development has planned a new 21-story mixed-used building at 166 N Aberdeen Street (Fulton Market District) and a caisson permit has now been approved.
The building will incorporate a combination of retail and restaurant space in its base, and 236 apartments in the residential component above. The tower is the second installation in a two-building development in the West Loop, whose first phase is an 11-story building that lies directly across Aberdeen and was completed in 2018.
Designed by Solomon Cordwell Buenz, the building will reach 220 feet, and incorporate various cutouts and setbacks to make room for terrace areas and private balconies. The facade itself involves a wide palette of various materials such as painted metal, veneer brick, and floor-to-ceiling windows.
Lendlease will be serving as the general contractor for the construction, with the current caisson drilling phase expected to cost $675,000. It is not known exactly when the building is expected to open as full construction permits are yet to be issued. This said, an early article by Curbed Chicago indicated an 18-month construction window, suggesting a completion date in early 2023.
Find out more on Chicago Yimby.
Chicago Build is the leading construction show for Chicago and the Midwest region. Gain access to 9 specialized summits, 200+ exhibitors, 200+ speakers and connect with 15,000+ registered visitors.