08 May 2019
Architect pitches 'kinetic wall' to hide parking at River North office proposal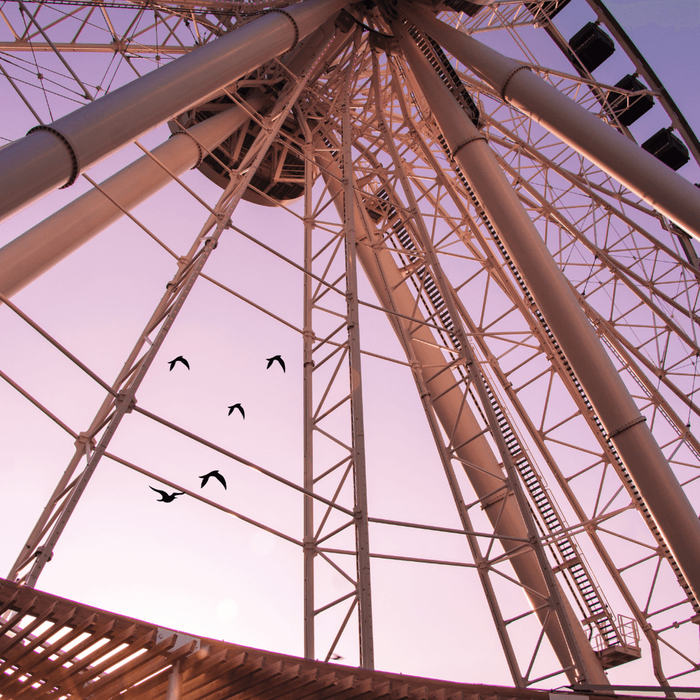 A River North office proposal could give downtown Chicago its second kinetic wall, joining an example currently under construction at 333 N. Green Street in the Fulton Market. Comprised of rows of individual shingles or "flappers," these screens will be used to disguise parking levels behind dynamic art installations that undulate as the wind blows.
The newly proposed kinetic wall would cover the north and east facades of a 137-stall garage in a 15-story office tower proposed for a vacant lot at 301 W. Huron Street. It is part of a two-building plan unveiled last week by developer North Wells Capital at a community meeting hosted by 42nd Ward Alderman Brendan Reilly.
"Early on the neighbors said they wanted the parking levels screened, so the client decided to try something artistic," George Sorich of the Chicago office of NORR Architects told Curbed. "We took inspiration from our London office which worked with artist Ned Kahn in designing a similar kinetic facade for the Debenhams Oxford Street department store."

Beyond the kinetic wall element, the structure was designed to be a "very Chicago building" with a dark colored frame, according to Sorich. The team elevated the traditional box concept by carving out terraces within the rectangular framework. The negative spaces wrap around a curving core clad in warm textured metal panels—an element that continues to the top of the building to form its rounded mechanical penthouse.

Under North Wells Capital's plan, the 15-story building would be joined by a six-story addition to an existing office building at 308 W. Erie Street. Like its taller neighbor, it eliminates a parking lot and will include ground-floor retail, outdoor tenant amenity space, and wide floorplans that the area's older loft office buildings typically lack.
The two-building proposal is seeking a zoning change in the form of a Planned Development (PD) application which will require approval from Alderman Reilly as well as his City Hall colleagues. In the meantime, Reilly says his office will continue to collect community feedback regarding the proposal.
Source: Curbed Chicago
---
Chicago Build is the leading construction show for Chicago and the Midwest. Gain access to 12 specialized summits, 200+ exhibitors, 200+ speakers and connect with 10,000+ registered visitors.