01 Jul 2019
After breaking ground last year, the hotel project near Union Station still sits dormant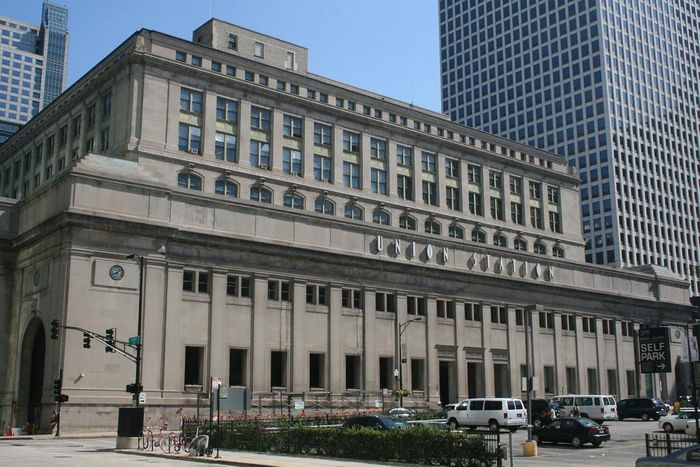 The 24-story, 615-room Toyoko Inn Hotel development slated for a parking lot near Chicago's Union Station has once again caught the attention of 42nd Ward Alderman Brendan Reilly for its apparent lack of construction progress.
Last spring, when the site's zoning was about to expire after six years of inactivity, Toyoko's developers finally pulled permits to begin foundation work. At the time, Reilly introduced a legislative "reset" to re-vet the proposal, which won approval before he took office. Crews managed to drill the building's underground caissons, but the lot at 320 S. Clinton Street has seen little activity since.
On Thursday, Steve Vance of Chicago Cityscape shared images of the abandoned site on Twitter. Alderman Reilly chimed in with additional information, writing that he will look into the matter with the city's Planning and Building departments.
We'll be looking into this with the Planning & Building departments. The original project design was God awful & I never would've supported those plans. Working with Planning, we greatly improved their designs. They sure were in a hurry to get their permits & now...
Reilly added that he had worked with planner to improve the hotel's original design, which he called "God awful."

Read more at Chicago Curbed