16 Mar 2020
A Double-decker Road Runs Through Vista Tower, Chicago's Third-tallest Building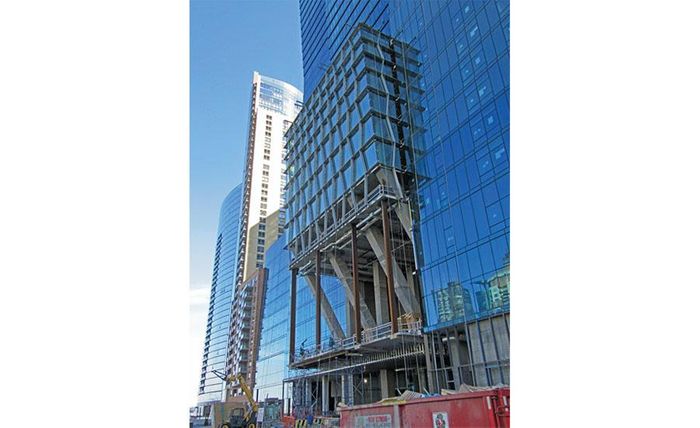 There's an existing double-decker boulevard under it. An extended double-decker drive runs in front of it. There are buildings to either side. And an existing park abuts it on its fourth face.
To say that Chicago's 1,191-ft-tall Vista Tower is squeezed into its surroundings is an understatement. The dense urban setting posed challenges for the team building the 101-story supertall.
Vista is "blocked in" on all sides, says Joel Kuna, a vice president for the general contractor, James McHugh Construction Co.
Construction started in August 2016. McHugh topped out Vista last April, making it the city's third-tallest tower, after the 1,729-ft Willis Tower and the 1,389-ft Trump International Hotel and Tower. The building is scheduled to open in early summer.
Read more at ENR Midwest
Chicago Build is the leading construction, design and real estate show for Chicago and the Midwest. Chicago Build is free to attend and features 15,000+ registered attendees, 230+ speakers, 300+ exhibitors, extensive business networking and the Chicago Transport Expo. Register free tickets.