09 May 2019
4 women architects in Chicago history you should know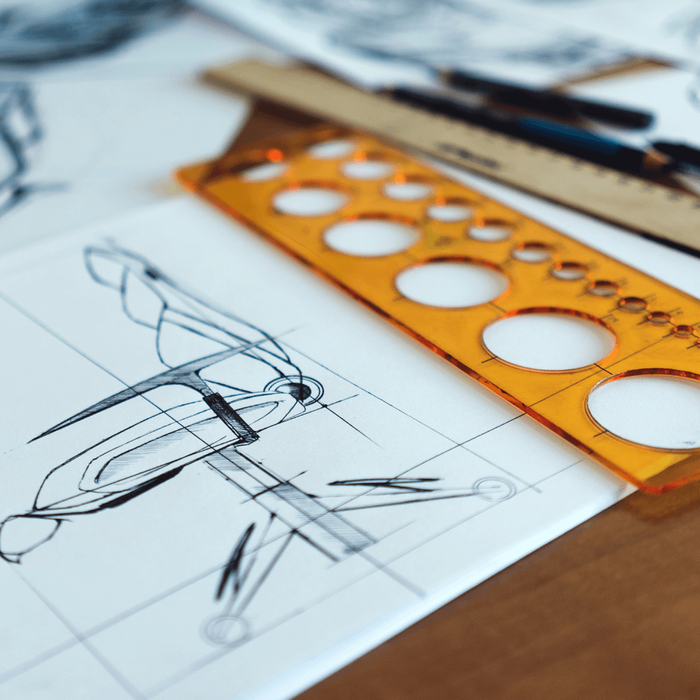 The challenges and setbacks these women faced in their lives still affect female architects today. As recently as the 1970s—decades after some of these women made their contributions to the field—it was reported that less than 1 percent of AIA (American Institute of Architects) Chicago members were women.
Today, the number of local licensed women architects is still small. It's estimated that about 50 percent of architecture school students are female. However, many never embark on a full-time career in architecture due to a lack of pay equity, professional support and sensitivity to gender differences, among other reasons.
While there's more work to be done to increase the number of women in the field, we can look to the past for inspiration. Here are four women architects who paved the way for other females pursuing careers in design and architecture in Chicago.
1. ELISABETH A. MARTINI—CHICAGO'S FIRST WOMAN-RUN FIRM
Born in 1866, Martini was the first sole woman owner of an architecture firm. She attended the Pratt Institute of Design in New York and moved to Chicago in 1909. When she began looking for work in the city, almost 90 firms rejected her due to her gender. She eventually took a job as a secretary in an architect's office where she eventually worked her way into the drafting room. Martini applied for her architect's license in 1913. One year later, she opened her own office at 64 W. Randolph, with a focus on residential projects. Feeling professionally isolated, Martini published a notice in a newspaper calling upon other female architects to reach out and come together. Thus, the Chicago Women's Drafting Club was born. The club is considered the first organization in the city for women architects.
2. SOPHIA HAYDEN BENNETT—FIRST FEMALE ARCHITECTURE GRADUATE FROM MIT
Hayden Bennett grew up in Boston with her grandparents, but was born in Chile in 1868. She developed an interest in architecture in high school and was the first woman to graduate with a degree in architecture from the Massachusetts Institute of Technology (MIT). Like other women architects of this era, she had a hard time finding a position as an architect and took a job as a mechanical drawing teacher. At age 21, she entered the nation's most prominent design competition for women at the time: the bid for the Woman's Building at the World's Columbian Exposition in 1893. Hayden Bennett's winning Beaux-Arts design was grand, but the fair's construction committee kept insisting on changes that compromised Hayden Bennett's design principles. She was only paid $1,000 for the design, while some male architects received up to $10,000 for their buildings. Frustrated, Hayden Bennett never worked again as an architect. Although Hayden never lived in Chicago, her career was greatly impacted by the city.
3. MARION MAHONY GRIFFIN—ILLINOIS' FIRST LICENSED WOMAN ARCHITECT
Mahony Griffin was the first woman licensed as an architect in Illinois, and is widely considered one of the most prominent women architects in history. Born in 1871, the Chicago native studied at MIT and was the second woman to graduate from the school with a degree in architecture. After graduating in 1894, she worked for her cousin Dwight Perkins—father of Perkins+Will founder Lawrence Perkins. A year later, she was hired by Frank Lloyd Wright as an architect and delineator (technical illustrator). During her time as his associate, Mahony Griffin made many of the beautiful delineations that Wright's was known for, but many believe she did not get enough credit for Wright's success as the creator of Prairie Style architecture. Mahony Griffin's husband was also an architect, and together they designed numerous projects in Australia and India.
4. GERTRUDE LEMPP KERBIS—FOUNDER OF CHICAGO WOMEN IN ARCHITECTURE
Lempp Kerbis was born in 1926 on the Northwest side of Chicago to working class, immigrant parents. She received her master's degree in 1954 from the Illinois Institute of Technology in Chicago, where she studied under Ludwig Mies van der Rohe and Walter Peterhans. After graduating, she worked at the office of Skidmore, Owings and Merrill (SOM) until 1959. She also spent several years at Naess & Murphy before starting her own firm. Some of her notable projects include the Rotunda building at O'Hare International Airport and the Skokie Public Library, which won the 1962 AIA honor award. She founded Chicago Women in Architecture in 1973, when she reached out to several women in the city's architecture community asking them to join her after work to discuss the status of women in the field. In 1980, she was named the first female president of AIA Chicago.
Source: Chicago Architecture Center
---
Chicago Build is the leading construction show for Chicago and the Midwest. Gain access to 12 specialized summits, 200+ exhibitors, 200+ speakers and connect with 10,000+ registered visitors.