07 Oct 2019
$20 million apartment complex coming to Glen Ellyn near the public library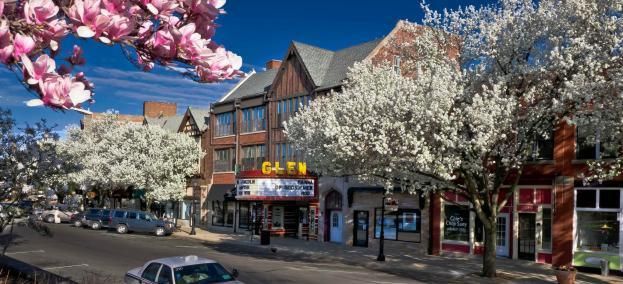 Construction is set to begin this month on a $20 million apartment development across the street from the Glen Ellyn Public Library.
Developers already have completed demolition work to make way for Avere on Duane, a 48-unit, four-story apartment complex on a site bounded by Duane Street, Prospect Avenue and Melrose Avenue.
Chicago-based REVA Development Partners anticipates opening Avere in January 2021 as a high-end apartment building marketed to empty nesters, professionals and families looking for larger units and proximity to the downtown, the Prairie Path and the Metra station situated about three blocks away.
Apartment sizes will range from nearly 870 square feet to 1,615 square feet. Rents are expected to range from $2,010 to $3,700, village planners told trustees in July before the board approved the project.
Trustees also approved the developer's tax increment financing request. The performance-based incentive agreement with REVA provides incremental tax revenue generated by the redeveloped project, ranging from $1.5 million to up to $3,121,791 over a maximum 10-year period, Village Manager Mark Franz said in an email.
The village would receive at least 10% of the increment for the first 10 years and then 100% over the next five years, Franz said. The agreement ends in 10 years (2031) or once REVA receives its share of the incentive, whichever occurs first.
The village intends to use revenue generated from the development to help fund capital projects, Franz said, including a parking garage behind the Civic Center, proposed streetscape improvements downtown and plans to replace the Metra station.
REVA sought the incentive agreement to help fill a funding gap due in part to the relatively smaller size of the development.
"In addition, this project has been more challenging due to the costs of assembling the property, capital costs associated with the infrastructure improvements, including parking and stormwater issues, and an increasingly higher tax assessment process that has led to higher than anticipated projected taxes," a July board memo states.
Six properties spanning the development site previously contained a vacant single-family home; three single-story commercial buildings; a two-story commercial building; and an office building.
Developers have touted the "condominium-quality" finishes of the new apartments, the open floor plans and the amenities: one level of underground parking, a washing and grooming area for pets, smart home technology and bike storage.
A REVA spokeswoman on Friday did not immediately return inquiries about the construction schedule.
Source: Daily Herald
---
Chicago Build is the leading construction show for Chicago and the Midwest. Gain access to 12 specialized summits, 200+ exhibitors, 200+ speakers and connect with 10,000+ registered visitors.