26 Mar 2019
16 Women Breaking New Ground in Architecture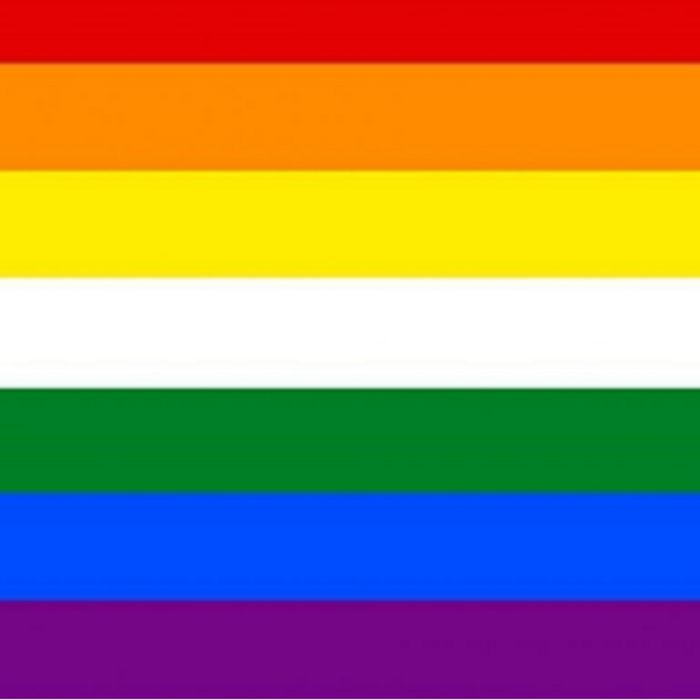 When it comes to gender inequity in the architecture world, the writing's on the wall: In the U.S. alone, women make up nearly half of the student body in architecture schools, and yet those numbers drop off dramatically in the professional field, where women make up a paltry 18 percent of licensed architects and, worse yet, suffer from a host of well-documented wage and social inequities that prevent them from scaling the ladder. Worldwide, only three of the top 100 firms are headed by women.
Critics have opined that the enduring myth of the machismo starchitect—which problematically heralds a singular, heroic talent at the helm of an inherently collaborative discipline—is much to blame for the systemic social and sexual prejudices that continue to plague architecture today. Architecture's #MeToo movement arrived later than in other creative disciplines, and it came as little surprise to many within the field.

Yet, in its wake, the movement has ignited a wave of activism that has continued to resonate, with spirited protests at the recent Venice Architecture Biennale and the annual AIA Conference, and even the formation of an anonymous "Shitty Architecture Men" list. Here, we highlight 16 women across generations and borders, and the ways they're leading the charge in moving the architecture field forward.
Elizabeth Diller- Partner, Diller Scofidio + Renfro, New York City
As one of four partners of the world-renowned firm Diller Scofidio + Renfro, Elizabeth Diller has led design development for some of the country's most anticipated museum buildings in the past decade. These include the highly popular Broad museum in Los Angeles, as well as two major structures underway in New York City: the Museum of Modern Art's expansion in Midtown and a ground-up launch of The Shed at Hudson Yards, designed in collaboration with Rockwell Group, which will boast a 4,000-ton kinetic shell—a grand sculptural and performative gesture in itself.

An architect with an artistic turn of mind, Diller earned her creative chops early on in her career, working alongside husband and partner Ricardo Scofidio on conceptual projects that comfortably blur boundaries between fine art and design. This year, she was the only architect—of any gender—to be featured in TIME magazine's annual list of the 100 most influential people; she was included for her masterful ability to "turn a metaphor into brick and mortar."
Frida Escobedo- Founder, Frida Escobedo Taller de Arquitectura, Mexico City
Long lauded as one of Mexico City's rising talents, Frida Escobedo, now comfortably reaching mid-career with a growing portfolio of projects, is the designer of this year's Serpentine Pavilion in Kensington Gardens, London: a courtyard enveloped by a perforated lattice structure formed from stacks of geometric roof tiles. The accomplishment makes Escobedo, at age 39, the single youngest architect to receive the distinguished commission—and the first solo female to do so since 2000, second only to the late British-Iraqi architect Zaha Hadid.
Known to work closely with the art and cultural sectors, Escobedo has also designed site-specific installations and architectural interventions at the Victoria and Albert Museum, Museo Jumex, the Lisbon Architecture Triennale, and the gallery La Tallera, housed in artist David Alfaro Siquieros's former workshop.
Marwa al-Sabouni- Independent architect; writer; co-founder of arch-news.net, Homs, Syria
Born and raised in Homs, Syria, architect and writer Marwa al-Sabouni remained in the city during the Siege of Homs in 2011, and has emerged as a voice of survival and resilience in the wake of destruction. In 2014, as the conflict carried on, al-Sabouni submitted a design proposal to a United Nations Habitat Mass Housing Competition called "Tree Unit," and was awarded first place in the Syria category for a schema that envisioned Homs rebuilt as a clustered network of residences to foster greater community. Three years later, she published The Battle For Home (2017), a memoir about living through the chaos of war, how the city's social stratified architecture was symptomatic to its conflicts, and the ways in which a new architected environment may come to redefine the country's future and identity in its ongoing efforts to rebuild.
Al-Sabouni, who has been covered widely in international press, is also the co-founder of arch-news.net, the world's first online outlet dedicated to architecture news coverage in Arabic, which she continues to maintain today; she has spoken widely at conferences and workshops on post-war resiliency.
Eva Franch i Gilabert- Director, Architectural Association School of Architecture, London
For the past eight years, Catalan-born architect and academic Eva Franch i Gilabert has been a critical fixture in New York's downtown design circuit. As the most recent executive director and chief curator of the Storefront for Art and Architecture—the storied SoHo gallery designed by Vito Acconci and Steven Holl—Franch has instigated and shaped public debate on a number of pressing and playful issues alike, enlivening a platform for alternative histories and discussions that toe the line between conceptual art, design, and professional practice.

In Franch's purview, buildings and structures are but one vestige of an expansive, experimental field. This summer, she crosses the pond to take the helm of London's Architectural Association—the alma mater to influential architects like Amanda Levete, Peter Cook, Rem Koolhaas, and countless others—as the institution's youngest and first permanent woman director.
Amale Andraos- Partner, WORKac; dean, Columbia University Graduate School of Architecture, Planning, and Preservation (GSAPP), New York City
Amale Andraos—who was born in Beirut but has spent time living in France, Saudi Arabia, and Canada—grew up with an architect father and cut her teeth working in Rotterdam with Rem Koolhaas at the Office of Metropolitan Architecture before relocating to New York City and establishing WORKac with her partner and husband, Dan Wood.
Fifteen years on, the studio has made a name for bringing conceptual rigor and playfully subverted typologies to practical applications. One of its early career-defining projects, Public Farm 1, completed in 2008, provided a working case for urban agriculture in the form of an elevated, self-irrigating, sustainable farm in the courtyard of MoMA PS1. Other notable projects range from the Edible Schoolyard at P.S. 216 in Brooklyn to the New Holland Island Cultural Center in St. Petersburg, as well as 49 Cities, a book that re-examines urban planning from an ecological perspective. With an expansive, internationally informed purview into the field, Andraos made history in 2014 with her appointment to lead Columbia GSAPP as its first-ever female dean.
Kazuyo Sejima- Partner, Sejima and Nishizawa and Associates (SANAA), Tokyo
An educator and founding partner of world-renowned firm SANAA, Kazuyo Seijima is among the most prominent Japanese architects practicing today. A former apprentice of Toyo Ito, she is known for her signature palette of slick, modern materials and dramatic, geometric forms, as embodied in an international range of projects—from New York's New Museum to the Louvre-Lens museum in northern France, as well as Grace Farms, a nonprofit center in New Canaan, Connecticut.
In 2010, Sejima became the second woman in the history of the Pritzker Prize to receive the honor, which was issued jointly to her younger male partner, Ryue Nishizawa; this year, she was appointed to its committee. These prominent commissions and accolades represent an exceptional feat for any architect, especially for a female creative working in a country that has been noted for its pronounced gender inequality. (In 2015, the World Economic Forum's Global Gender Gap Report ranked Japan 101 out of the 145 countries surveyed.) While the situation has shown signs of improving, The Economist has noted that Seijima is said to have "forswore children when she started out in the 1970s because she never imagined that she could have both a fulfilling career and a family."
Mabel O. Wilson- Professor, Columbia GSAPP; partner, Studio And, New York City
Education, theory, and curatorial practice go hand in hand for Mabel O. Wilson, whose academic career has widely enriched architecture's scholarly narrative with a cross-disciplinary focus on topics that include race in architecture, political spaces, and the cultural memory of black America.
An architecture professor at Columbia University and senior fellow at the Institute for Research in African American Studies, Wilson co-directs the Global Africa Lab, which is dedicated to studying the African continent and its diaspora through research, events, and publications. She is also a founding member of Who Builds Your Architecture? (WBYA?), an advocacy group and platform for exhibitions, workshops, and writings that address issues of globalization and problematic construction labor practices. A celebrated scholar and author of several books, last year, Wilson published Begin With the Past, documenting the making and development of the Smithsonian's National Museum of African American History and Culture.
Odile Decq- Principal, Studio Odile Decq, Paris; founder and director, Confluence Institute for Innovation and Creative Strategies in Architecture, Lyon
Architecture's resident rebel spirit, Odile Decq, is known for her distinctive goth style as much as her exquisite designs—which both draw upon a bold, signature palette of red and black—as well as her iconoclastic attitude towards education and gender equity in the profession. Her most prominent works include the Banque Populaire de l'Ouest in Rennes, an extension to the Museo d'Arte Contemporanei di Roma, and a renovation of Maison Bernard, the iconic 1970s "bubble house" designed by Hungarian architect Antti Lovag.

After teaching for two decades at the École Spéciale d'Architecture in Paris, where she also served as dean from 2007 to 2012, Decq founded the experimental Confluence Institute for Innovation and Creative Strategies in Architecture in 2014 as a more expansive, cross-disciplinary alternative to the academic status quo. The recipient of numerous honors and awards, including the Golden Lion and Architectural Review's Jane Drew Prize for women, Decq was recently seen at a flash-mob protest by women architects at the opening of this year's Venice Architecture Biennale. As Decq told Curbed in an interview last year: "You have to fight when you are a female architect."
Tatiana Bilbao- Founder, Tatiana Bilbao Estudio, Mexico City
Born and raised by a family of architects, Tatiana Bilbao began her career advising for Mexico City's Department of Urban Housing and Development before going on to start her eponymous studio practice, as well as a collaborative research center called MX.DF in 2004. As a leader in Mexico's new wave of contemporary architects, Bilbao has completed a range of projects internationally—a pavilion at China's Jinhua Architecture Park; the Botanical Garden in Culiacán, Mexico; several university buildings; even a funeral home—with a nod to traditional methods.

Most prominently, Bilbao, who is no stranger to designing single-family luxury homes, has risen as a progressive voice for large-scale social projects. Her modular, build-as-you-go schema for affordable housing—designed with insights from hundreds of interviews with low-income residents in rural Mexico, and made to adapt to local available materials and means for as little as $7,000—has become a critical and empowering case study for architects worldwide.
Deborah Berke- Founder and principal, Deborah Berke Partners, New York City
Deborah Berke, who helms a 60-person team at her firm, takes a deft and elegant approach to minimalist spaces. The firm's projects include several locations of 21C Museum Hotel's boutique properties, as well as interiors for 432 Park Avenue in Manhattan, the tallest residential tower erected in the Western Hemisphere. In 2016, Berke was appointed Dean of Yale University's School of Architecture, where she has taught since 1987, and is the first woman to hold the position in the institution's history.
"The #MeToo movement has been a meaningful provocation," Berke said. "It's provided a teachable moment within the school and prompted a number of conversations among students and faculty. Not all of them have been easy conversations, but they've all been essential and productive. I'm one of a number of deans at Yale who are the first women to hold the position, so it has opened up conversations all across the university. It's not limited to architecture."

Of her own firm practice, Berke added: "I have said for a long time that the profession of architecture needs to look like the public it serves.…In my firm, we work very hard to create a culture of equity and inclusion at all levels. We know that diverse perspectives make us better designers."
Jeanne Gang- Founder and partner, Studio Gang Architects, Chicago; professor, Harvard GSD, Cambridge, Massachusetts
An anointed MacArthur genius and leading talent of Chicago's architecture and urban design scene, Jeanne Gang's work is evidenced in the many structures and spaces that have enlivened the city, from the undulating Aqua Tower to the Nature Boardwalk at Lincoln Park Zoo. An alumnus of Rem Koolhaas's OMA in Rotterdam, Gang established her firm in 1997 and is among the most celebrated architects of her generation, decorated with numerous awards, honors, and honorary fellowships to organizations including the American Academy of Arts and Sciences and the Royal Institute of British Architects.
Writing for Fast Company earlier this year, Gang, who also attended the recent protest at the Venice Architecture Biennale, made a powerful case for action over discourse, beginning with employment practices at her own firm, and implored colleagues to do the same: "What can we do, immediately, to promote gender equality? It's obvious: We can start by looking to the fundamental issue of respect in the workplace—pay. Unlike other measures of value, pay is a number. It's tangible and objective."
Beverly Willis- Founder, Beverly Willis Architecture Foundation, New York City; founding trustee, National Building Museum, Washington, D.C.
At 90 years old, architect Beverly Willis's career is a living document of design history. Willis, who created frescoes and murals in Hawaii before jumping head-first into the architectural profession, was among the first women to start their own firms: She founded Beverly Willis Architects in 1958, a time when many firms did not routinely hire women. An early pioneer of digital land-use planning, Willis led the in-house development of the software program CARLA (short for "Computerized Approach to Residential Land Analysis") in 1971, now widely regarded as a precedent for the array of digital tools now common to the profession. She was instrumental in the 1985 opening of the National Building Museum in Washington, D.C., and later founded the Beverly Willis Architecture Foundation, a nonprofit organization advocating for women architects.
Never shy to tackle the unfamiliar, in 2009, Willis made her directorial debut with A Girl is a Fellow Here, a documentary that uncovered scores of women architects who worked under Frank Lloyd Wright, a powerful demonstration of how, as Willis said, "building design has always been a collaborative effort." An active voice within the design community to this day, Willis recently took part in the Women's March on Washington, as well as a protest at the 2018 AIA Conference.
Sandra Barclay- Co-founder, Barclay & Crousse, Lima, Peru
Architect Sandra Barclay's firm Barclay & Crousse, founded with her partner, Jean Pierre Crousse, was located in Paris for 12 years before she relocated the practice to her hometown of Lima, Peru. There, she and her team have worked on a range of educational, residential, and cultural projects, including the Place of Remembrance, Tolerance, and Social Inclusion: a serene cultural center dedicated to the reconciliation of Peruvians. In 2016, Barclay & Crousse went on to represent Peru as curators of the Peruvian pavilion at the Venice Architecture Biennale.
This spring, Barclay was honored as the Woman Architect of the Year by Architects' Journal and The Architectural Review for her firm's recent work on designing a poetic new building for the Museo de Sitio de Paracas, which had previously been destroyed in a 2007 earthquake.
"The premise [of architecture] is universal and indifferent from a matter of gender," Barclay said. "We architects must have an empathetic capacity, to put us in the shoes of other people. Learning to listen is part of it. Even if the practice is still dominated by male architects…I think there is a promising future for people willing to listen to and respect each other, independently of gender."
Neri Oxman- Professor, Massachusetts Institute of Technology Media Lab; founder, Mediated Matter Group, Cambridge, Massachusetts
Renowned for her pioneering work at the MIT Media Lab, Israeli-born academic, architect, inventor, and artist Neri Oxman has made a career out of breaking boundaries. As founder and director of MIT's Mediated Matter Group, Oxman leads experimental research at the bleeding-edge intersection of material science, computational design, and biology to create otherworldly innovations in 3D printing and organic fabrication. Projects have ranged from speculative wearables to architectural structures fabricated by silkworms, as well as the first machine to 3D print using molten, optically transparent glass. Praised by future-forward design figures Paola Antonelli and Bruce Sterling, Oxman received the 2018 National Design Award for Interaction Design.
Peggy Deamer- Professor, Yale School of Architecture; principal, Deamer, Architects, New Haven, Connecticut
The Architecture Lobby with a dozen peers and colleagues in 2013 after an event on problematic construction labor policies, hosted by Who Builds Your Architecture?, left them questioning the nature and value of labor in their own industry. What began as an informal meeting in Deamer's apartment has since blossomed into a growing network of chapters across the country, united by a 10-point manifesto that takes aim at some of the profession's greatest ills, including labor conditions, wages, licensure, and a culture that continues to uphold the myth of singular genius.
"Seeing the Lobby grow has been hugely satisfying, proof that what we are saying needs to be said," said Deamer. "It has also been a stimulating education in organizing." In our age of social and political tumult, she called for architects to "work toward collaboration—collaboration with other industries, with construction, with each other, with political feminists, with workers in general. As long as we think we are above, autonomous, and elite, we will continue to be marginalized."
Denise Scott Brown- Partner, Venturi, Scott Brown and Associates; writer; photographer, Philadelphia
An architect, urban planner, educator, photographer, and writer, Denise Scott Brown has worked for much of her career alongside and in lifelong collaboration with Robert Venturi, her husband and partner at Venturi, Scott Brown and Associates. Their 1972 study with Steven Izenour, "Learning From Las Vegas," is widely considered a landmark text for postmodern discourse, though regarded at the time as an irreverent topic of scholarly study.
In 2013, she rose as a figurehead for the profession's persistent gender gap—decades into her esteemed career—when an online petition filed by Women in Design, a student organization of Harvard's Graduate School of Design, went viral, amassing well over 20,000 signatures. Supporters demanded that Scott Brown, who was contentiously omitted from Venturi's 1991 Pritzker Prize, should jointly and retroactively be awarded the honor. While the Pritzker committee ultimately refused, Scott Brown, who has famously written about her personal struggle as a woman architect, remained immensely gracious for the recognition and support, which made her a household name: "I was very touched by the Pritzker petition, and that is my prize in the end; 20,000 people wrote from all over the world, and every one of them called me Denise."
Source: Artsy
---
New York Build is the leading construction show for New York and the Tri-state region. Gain access to 12 specialized summits, 200+ exhibitors, 200+ speakers and connect with 15,000+ registered visitors.