09 May 2023
$13.8 million construction project launched to redesign Armour Road intersection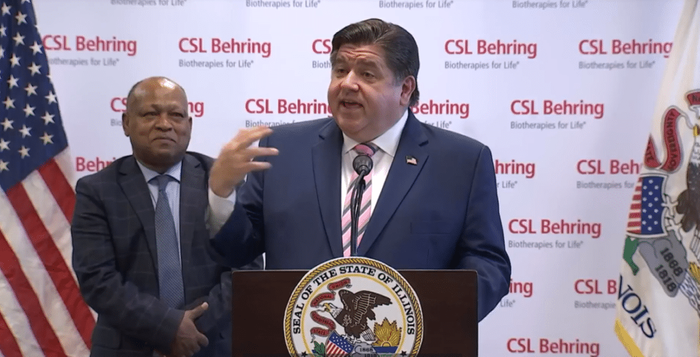 Chicago Construction News staff writer
Construction has started at the intersection of Illinois 50 and Armour Road, a $13.8 million project to reduce congestion and enhance safety.
"Revitalizing communities, redesigning transit systems — these are the kinds of changes that I'm proud to support — here and all across the state. And it's the kind of change that sits at the heart and soul of what Rebuild Illinois is all about," said Governor JB Pritzker. "This project has a ripple effect that spreads throughout the county, meeting community needs on many levels. It makes Bradley-Bourbonnais a more welcoming place for Kankakee's largest manufacturing employer, while also creating new construction jobs and investing money back into local business."
Work includes widening and resurfacing the intersection of Illinois 50 and Armour Road and adding dedicated turn lanes. Improvements also include new storm sewers, an updated biking and walking path, sidewalks, new curbs and gutters, improved lighting, modernized traffic signals, and landscaping. The project is expected to access from Armour Road to Pharmaceutical Drive/Arthur Burch Drive, an access point for the CSL Behring factory on the intersection's southwest corner.
Find out more at Chicago Construction News.