04 Jun 2019
11 megadevelopments that will transform Chicago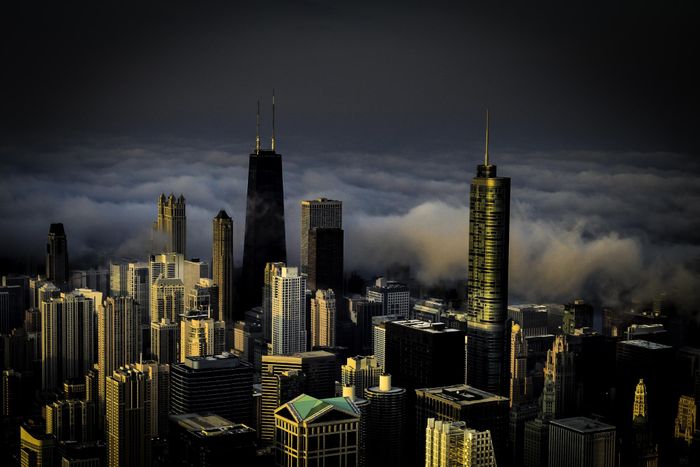 Chicago developers are making bold plays to turn long-vacant brownfield sites, obsolete industrial corridors, and underutilized historic buildings into megadevelopments.
The recent push to "go big or go home" represents a desire to land big corporate tenants, like Amazon, and attract more company headquarters. At least five sites across the city were pitched to Amazon during the HQ2 search in 2018, and although the tech giant passed, the developers there are all forging ahead.
Some critics say that supersized projects lack an authentic, organic feeling, but the big projects are sometimes the only way to bring new housing, parks, offices, and infrastructure to Chicago's otherwise vacant sites.
Right now there are 11 major Chicago megadevelopments in the works. Some are already under construction, while others remain long-term visions for the future. Here's a look at the large, multiphase projects that will reshape the city in the decades to come.

1. Lincoln Yards

Few Chicago developments in recent memory have received as much attention as Lincoln Yards: a $6 billion plan to turn more than 55 acres of industrial riverfront real estate between Lincoln Park and Bucktown into a sprawling mixed-use campus.
Here, developer Sterling Bay envisions 14.5 million-square-feet of high-rise buildings supporting 23,000 full-time jobs and 6,000 residential units as well as 21 acres of parkland, three new bridges, and an extension of The 606 trail. To help pay for the public infrastructure improvements, the company has a deal with the city to receive $1.3 billion in controversial tax increment financing (TIF).
Sterling Bay plans to start work on athletic fields as well as a cluster of phase one office buildings on the site's northern end soon. It's unclear if a pending lawsuit against the project will affect the developer's timeline. The entire Lincoln Yards development is expected to take roughly ten years to complete.

2. The 78
While Lincoln Yards looks to build a neighborhood from scratch on Chicago River's north branch, developer Related Midwest is planning to do the same on the south branch with its 62-acre mixed-use plan known as The 78.
Located between Chicago's South Loop and Chinatown communities, the ambitious project is approved for 13 million-square-feet of buildings—some rising as high as 950 feet—which are expected to house a combined 10,000 residential units and 24,000 workers. The site is also earmarked for a University of Illinois-affiliated innovation center.
Before work can begin, The 78 has its own set TIF-supported infrastructure improvements including a realignment of existing Metra tracks, new streets, a riverwalk, and a $300 million Red Line station at Clark and 15th Street.

3. The River District
554 N Jefferson St
Chicago, IL 60654
This third riverfront megadevelopment is located roughly halfway between Lincoln Yards and The 78, on 30 acres of Tribune Media-owned land in River West. Known as the River District, the 8.5 million-square-foot project has zoning approval for up to 14 mixed-use buildings supporting an estimated 4,100 residential units and 19,000 jobs.
Phase one of the River District calls for 1,500 residential units in two high-rises between Grand Avenue and the Ohio-Ontario feeder ramp. Although Tribune Media said that construction could begin by 2020, the company is currently seeking a buyer or joint venture partner for its River West megaproject.

4. Riverline and Southbank
720 S Wells St
Chicago, IL 60699
Even though its developers Lendlease and CMK agreed to part ways and split their $2 billion project in half, the Riverline and Southbank developments will still transform 14 acres of vacant land along the Chicago River's south branch between Harrison Street and Roosevelt Road.
The plan, by architecture firm Perkins+Will, calls for 3,700 residences spread across eight waterfront towers and blocks of townhouse and includes new commercial retail space, a public riverwalk, and water taxi stops.
So far only one building, a high-rise apartment tower known as the Cooper at Southbank, has been completed. Crews are currently at work building the new riverwalk segment south of Harrison Street.
5. Wolf Point South, East, and West
Located at the confluence of the Chicago River's main, south, and north branches, Wolf Point is among the city's most prominent developments sites. After spending decades as a parking lot, the high-profile peninsula will eventually host a trio of glassy skyscrapers.
The 485-foot Wolf Point West apartment tower opened in 2016 and will soon be joined by the 660-foot Wolf Point East rental tower, currently under construction. The final piece of megadevelopment, an 813-foot-tall Salesforce-anchored office skyscraper, is expected to break ground in 2020 and open in early 2023.

6. Lakeshore East: Vista, Cirus, Cascade, Parcel I, Parcel O

After decades of gradually welcoming more than a dozen mixed-use buildings, downtown's 28-acre masterplanned Lakeshore East community is just five towers away from being complete. The most visible addition is Jeanne Gang's Vista Tower which recently topped off at 1,191 feet on its way to a spring 2020 completion date.
The supertall hotel and residential tower will eventually be joined by a 47-story condo tower known as Cirrus, a 37-story apartment tower called Cascade, and an 80-story residential building at Parcel I. Magellan Development's last piece of the Lakeshore East puzzle is a 650-foot-tall combination apartment and hotel tower proposed for Parcel O.

7. One Central
As the most recent megaproject to make an appearance, the $20 billion One Central proposal looks to cap the train tracks west of Soldier Field and build skyscrapers, parks, and a transit hub above. The 34-acre plan would also serve Metra, CTA, and Amtrak trains plus a proposed "Chi-Line" tramway utilizing the sunken bus lanes between Millennium Park and McCormick Place.
Wisconsin-based Landmark Development is hoping to strike a deal with lawmakers in Springfield to have the State of Illinois pay for—and eventually own—the project's $3.8 billion transit center with the new tax revenue it is expected to generate.
If financing can be secured and state and local officials sign off on the plan, Landmark wants to start work on the transit center as early as next year and anticipates a three-year construction timeline. The full $20 billion One Central development could take more than a decade to complete.
8. Old Post Office
While the redevelopment of Chicago's abandoned Old Post Office includes only a single building, the project is nonetheless massive. In fact, the plan to transform the 2.8 million-square-foot-building into brand new office space is the nation's single largest adaptive reuse project currently under construction.
Developer 601W Companies acquired the property from the late British billionaire Bill Davies in 2016 and work to bring the old building back to life began shortly thereafter. The Gensler-designed redo includes a renovation of the Art Deco lobby and the creation of tenant amenities including a fitness center, lounges, a food court, and a huge rooftop deck.
The first office tenant, Walgreens, hopes to move into the Post Office in late 2019 and will be eventually joined by Ferrara Candy, the Chicago Metropolitan Agency, ad agency AbelsonTaylor, and Kroger. There's a rumor that Uber is considering an enormous 450,000-square-foot lease in this historic downtown building.

9. Union Station
Just north of the Old Post Office, a $1 billion plan is underway to redevelop Chicago's Union Station and surrounding Amtrak property. The project, led by Riverside Investment & Development and Convexity Properties, got off to a somewhat awkward start.
After proposing an unpopular seven-story apartment addition atop the station's historic headhouse, the redevelopment team scaled back its plan and instead opted for a more conservative design that would convert the unoccupied upper levels of the building into new hotel rooms and add only a single-story penthouse.
Union Station's redevelopment also calls for a new 700-foot office tower anchored by BMO Financial Group to rise a block south of the historic train depot. That building is expected to break ground in 2019 and open in 2022, but an existing Amtrak parking garage must first be demolished.

10. Burnham Lakefront
On Chicago's Near South Side, a team led by Farpoint Development has plans to revitalize the long-vacant 100-acre Michael Reese Hospital site located just south of McCormick Place in Bronzeville. Although the redevelopment team showed Amazon a massive 8 million to 14 million-square-foot vision for the site—dubbed the Burnham Lakefront—during the 2017 HQ2 derby, its latest plan is moving forward more slowly.
Farpoint is currently working with the surrounding community to shape a conceptual design for the first phase of the plan which may include affordable housing, a research facility, public art, parks, and plazas. The team will still need to take control of the site and go through city approvals before any work can begin.

11. South Bridge
The Michael Reese site isn't the only large-scale, multi-phased project in the works for Bronzeville. A joint venture formed by McCaffery Interests is preparing to begin construction on an 11-acre redevelopment of the demolished Harold L. Ickes public housing complex.
Known as South Bridge, the plan calls for nearly 900 mixed-income residences to spread across clusters of townhomes, six-story apartment buildings, and a mid-rise tower at the southwest corner of Cermak and State.
According to its zoning application, the project also includes 75,000 square feet of retail, public plazas, and at least 270 on-site parking spaces. Work on South Bridge could start as early as this summer, according to 3rd Ward Alderman Pat Dowell.

Source: Curbed Chicago
---
Chicago Build is the leading construction show for Chicago and the Midwest. Gain access to 12 specialized summits, 200+ exhibitors, 200+ speakers and connect with 10,000+ registered visitors.