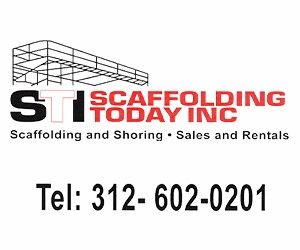 Scaffolding Today Inc.
Stand: 324
| Access equipment
| Equipment and tools
| General products
| Materials
| Product systems
| Structural build
| Other
Scaffolding Today Inc. "STI" is a fully integrated Supplier of all things related to: Systems Scaffolding / Frame Scaffold / & Shoring Equipment
 One of the oldest scaffolding Suppliers in North America, STI has built its reputation on Quality products, a well-trained sales staff & customer service second to none!
 STI has made a total commitment to providing you with the safest products available.
 Our products are manufactured to the highest industry standards and are 3rd party tested by ISO 9002 Certified independent laboratory.